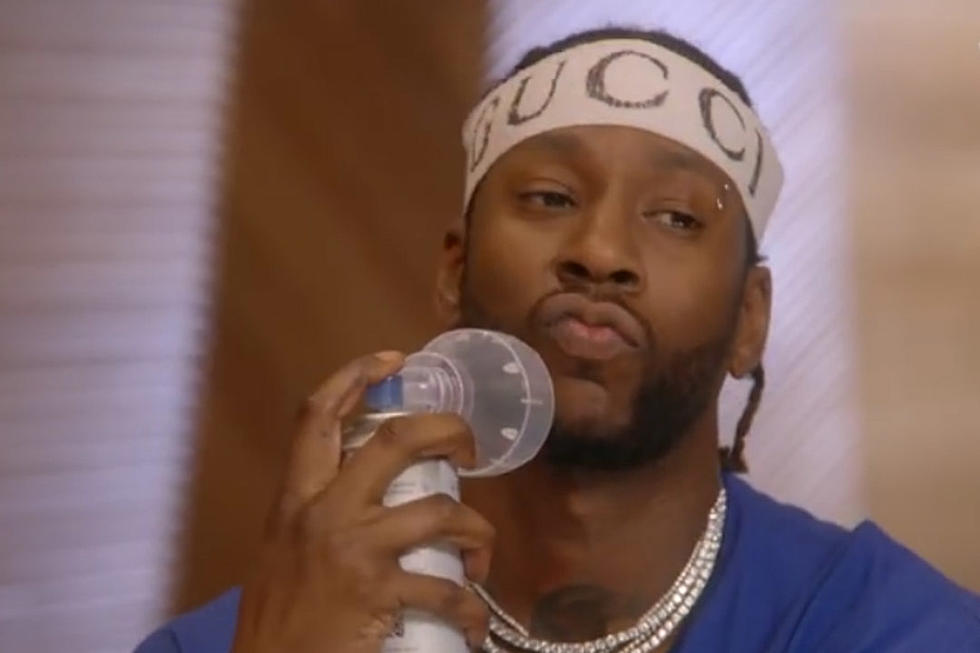 2 Chainz Inhales Some of the Most Expensive Air in the World
Viceland via YouTube
In the latest episode of the show, Tity Boi met with Moses Lam, co-founder of Vitality Air, a company that is literally selling air in a can, at a cost of $32 a pop. Like anyone would be, the Atlanta rap star was skeptical. "I'm someone that you can't say the sky is falling to, because I'll look up," Dos Links explained to Lam. "You are telling me you have air for sale. Air is totally free. They have it everywhere you go. It's air in here. It's air everywhere."
Lam went on to explain that his company gets oxygen from locations with very high-quality air, and sells it mostly in locations that are badly affected by air pollution and smog. After sampling the product, Chainz was clearly not impressed. "Moses, I'll tell you the truth. You got some shit going on right here," the "Good Drank" rapper added, holding back a laugh.
That's when Lam pulled out his the big gun, a $10,000 bottle of air that contains multiple diamonds that the top-notch air passes over, which he asks the rapper to sign.
Check out the footage of 2 Chainz visiting the air plug below.
See 33 Rappers With Neck Tattoos