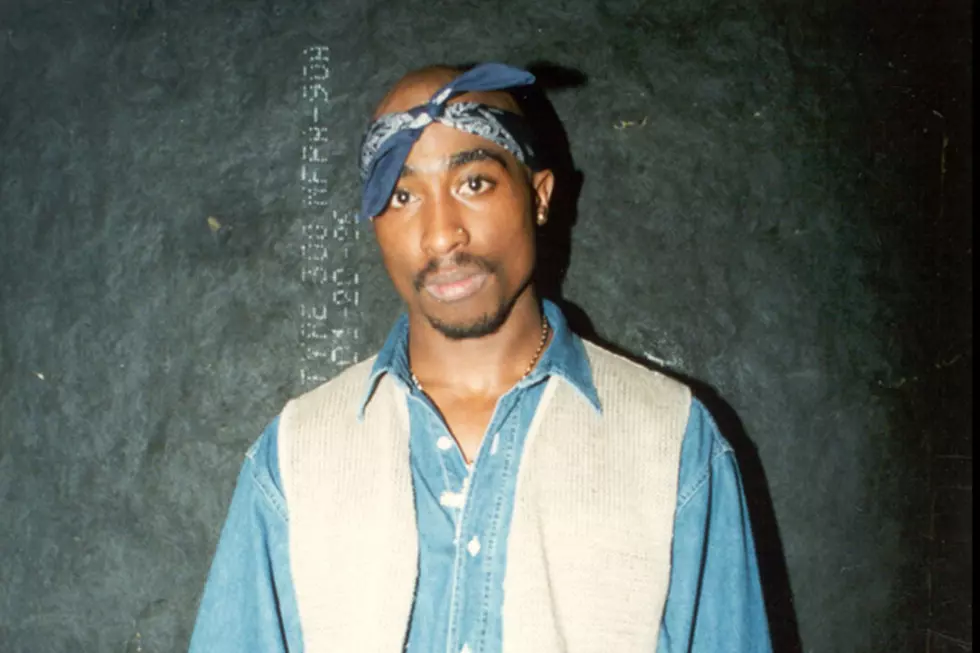 2Pac Photographer Files Lawsuit Against Kylie and Kendall Jenner Over Their T-Shirts
Raymond Boyd, Getty Images
A Los Angeles-based photographer who once shot photos of the late Tupac Shakur has hit Kendall and Kylie Jenner with a copyright infringement lawsuit over their now defunct T-shirt line.
Photographer Michael Miller filed the suit claiming the Jenners "misappropriated and wrongfully exploited at least two original photographs of late hip-hop artist Tupac Shakur, slapping the iconic photographs on garments and overlaying them with dubious imagery and text."
The shirts, which features Kylie and Kendall's face over images of iconic artists including The Notorious B.I.G., Ozzy Osbourne, Led Zeppelin and others, were pulled from their webstore, after they received cease-and-desist orders from Biggie's mother, Violette Wallace and the administrators running The Doors and Jim Morrison estate.
Miller contends in his lawsuit that he was never notified that his photography would be used on their line of clothing. He states in his suit that he doesn't want to be associated with them because they are "public relations disasters" citing Kendall's tone-deaf Pepsi ad, among other things.
The photographer's lawyer, Scott Alan Burroughs, told USA Today that his client is upset by the infringement. "His photography and particularly these photos are extremely personal and extremely important to him," he said. "To see them out there being used by someone who never advised you they were going to be used would be upsetting to any artist."
The Jenners' rep, Todd Wilson, told TMZ that the sisters had no part in creating the T-shirts. "It's like suing an actor for being in a movie," said Wilson of Miller's lawsuit.
Michael Miller is the latest photographer pursuing legal action over unlicensed 2Pac photographs.
Worst to Best: Every Tupac Shakur Album Ranked