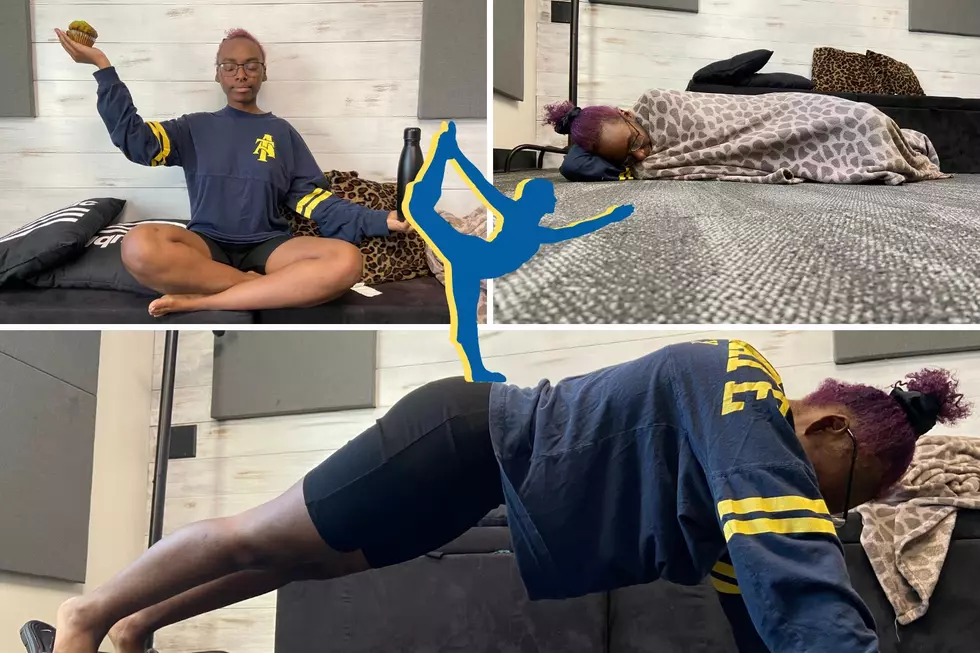 3 Michigan-Themed Poses to Celebrate International Yoga Day
Canva
Happy International Day of Yoga! ‍♂️
This year's theme is "Yoga for Humanity." The United Nations proclaimed that June 21st would be observed as the International Day of Yoga.
When I was younger, my mother would go to hot yoga throughout the week. To this day, she still speaks of the benefits that practicing hot yoga did for her body, her mind, and her soul.
As a way to stay limber, physically fit, and celebrate the holiday, there is a free class at the downtown location of Funky Buddha Yoga Hot House tonight that I will be attending.
If you cannot attend any classes tonight and still want to acknowledge the day of observance, here are some silly and easy Michigan-themed yoga poses that you can do in the comfort of your own home.
1. Mackinac Bridge Pose
According to the official website, the Mackinac Bridge is the fifth-longest suspension bridge in the world."
The Mackinac Bridge runs 5 miles long. Due to the bridge's length, this is the perfect yoga pose to recreate to become one with the bridge.
2. Spirit of Detroit Pose
This iconic statue is located at the Coleman A. Young Municipal Center in Detroit. According to Wikipedia, the statute "holds a gilt bronze sphere emanating rays to symbolize God. The people in the figure's right hand are a family group symbolizing all human relationships."
According to Ariana Grande, God is not a woman. God is actually a muffin.
3. Sleeping Bear Dunes Pose
ABC's Good Morning America named the Sleeping Bear Dunes the "Most Beautiful Place in America." Sleeping Bear Dunes is full of breath-taking scenery including sand beaches, lush forests, and lakes.
12 Summer Activities Michiganders Love
Summertime in Michigan calls for cookouts, swimming, boating, golfing, and more. You don't have to far to enjoy it - just simply go outside.