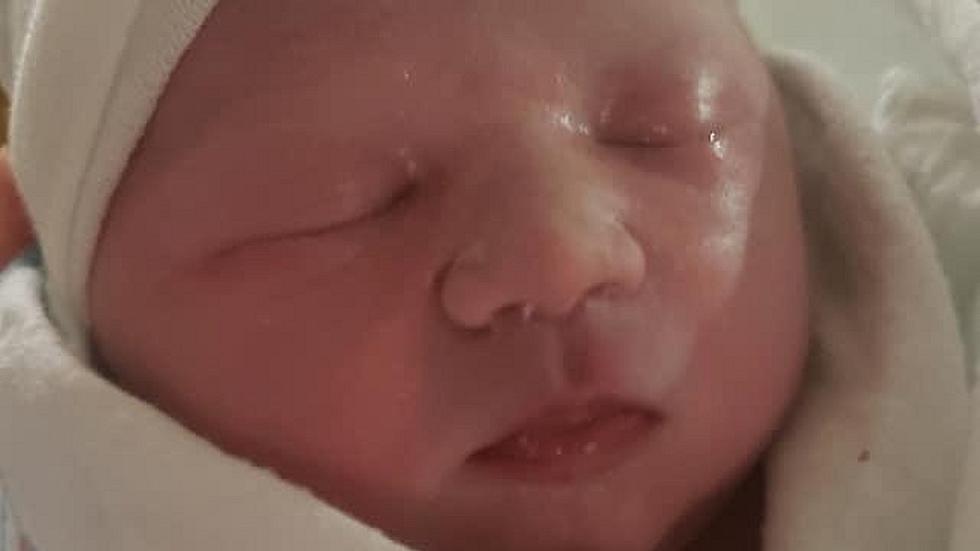 Missing 5-Day-Old Missing from Battle Creek Area Found Safe
Emmett Township Police Department
UPDATE: The baby has been found safe, WMMT-3 reports. No other information has been released at this time. 
A newborn baby is missing from Emmett Township. Police believe 5-day-old Jeffrey Michael Smith Jr. may be in danger due to comments made by the child's father, WMMT-3 reports.
Emmett Township is in Calhoun County, between Battle Creek and Marshall.
Smith Jr. was born Monday, May 11, 2020. He is white, 13 inches tall, 7 pounds, 1 ounce, with blonde hair and hazel eyes. He was was last seen wearing a gray onesie with teddy bears on it.
Wood TV 8 reports the child is with his father Jeffrey Smith Sr., who made comments about harming his son. He has an active warrant for arrest out of Emmett Township Public Safety.
Smith Sr. may be driving 2003 black Chevy Tahoe, with a license plate DRE6838.
Anyone with information is asked to call 911 or the Emmett Township Department of Public Safety at 269-788-1736.
Enter your number to get our free mobile app
Here are some tips for self-care during the pandemic: