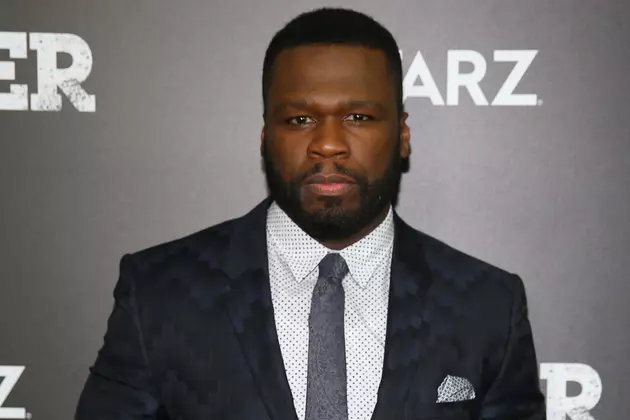 50 Cent Earns a Spot in People Magazine's 2017 Sexiest Man Alive List
Paul Zimmerman, Getty Images
50 Cent may have not been named People Magazine's Sexiest Man Alive — that honor went to country singer Blake Shelton — but the rapper did earn a spot in the 2017 issue as the Sexiest Triple Threat.
"I think a lot of a man's confidence is connected to his accomplishments," the Power star tells the magazine. "I don't think men are as sexy as women are until we're successful and it's publicly noted. But if you can have the confidence to just be yourself… you'll say things that make women laugh, know they like having you around because your energy is just good. It's you being you versus you trying to be something."
As for where he gets his confidence from, the rapper credits his 5-year-old son, Sire Jackson. "He's the most important person in my life," 50 says. "He's my motivation." The rapper also discussed his latest achievement on Instagram, posting a photo of his People shot and writing, "Check out people's magazine, eww I think they like me."
Earlier this week, 50 previewed an upcoming collaboration with singer Jeremih. Titled "Still Think I'm Nothing," the rapper posted a snippet of the song on Instagram, captioning, "Please be patient (perfection) I'm Coming. Listen to my demo, I think I can make it!!!"
In related 50 Cent news, during a recent interview with DJ Whoo Kid on the Whoolywood Shuffle podcast, 50 revealed he's been working on his upcoming project. "I have some pieces that I'm ready to start putting music out," he said. "I've been recording and spottin' extra stuff."
The rapper also recently appeared on the cover of XXL's 20th anniversary issue and sat down for an interview where he discussed staying out of younger artist's way.
Check out 50 Cent in People magazine below.
See New Music Releases for November 2017