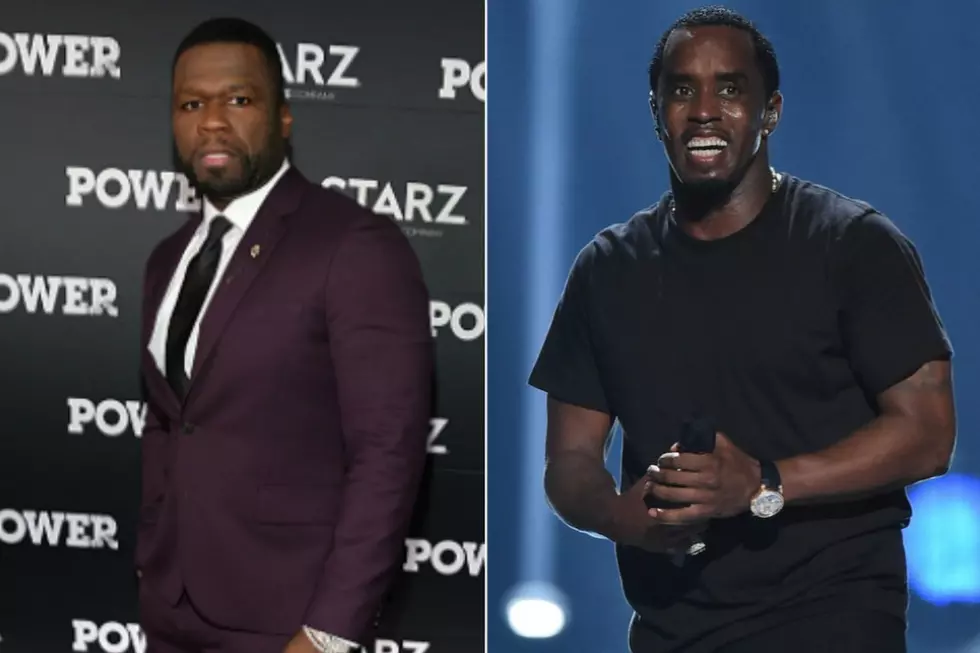 50 Cent Takes a Jab at Diddy From a Hospital Bed
Tasos Katopodis/Ethan Miller, Getty Images (2)
Late last night (Dec. 29), Fif posted picture of himself in a hospital bed holding some stuffed animals. "Currently recovering from pettiness," the picture reads. The Queens mogul has some slick remarks about the Bad Boy Entertainment boss in the caption. "Sorry I can no longer help you guys, soon you will all be gay and happy," he wrote. "You are all now left under leadership of PUFFY DADDY. report to the nearest rainbow. #denofthieves jan19."
"What's up y'all, I have some very serious news," the music mogul said in an Instagram video from an undisclosed beach. "I been praying on this and I decided...I knew it was risky cause it could come off as corny to some people. Like, 'Yo.' I decided to change my name again. I'm just not who I am before. I'm something different. So my new name is Love aka Brother Love. I will not be answering to Puffy, Diddy, Puff Daddy or any of my other monikers, but Love or Brother Love, ok."
He later admitted he was just joking. But he's still all about the good vibes.
Check out 50's post below.
See 50 of the Best Hip-Hop Projects of 2017