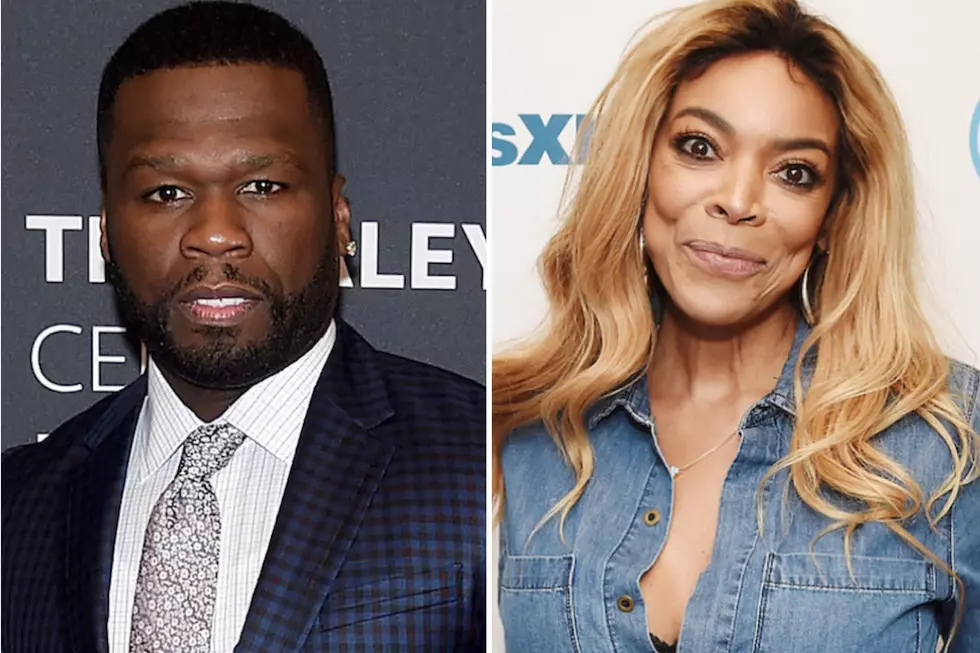 50 Cent Trolls Wendy Williams Over Her Hot Tub Picture [PHOTO]
Jamie McCarthy / Nicholas Hunt, Getty Images
Although 2017 is almost over, 50 Cent is not done with the trolling just yet. The rap mogul decided to send a snarky shot at his arch nemesis, talk show diva Wendy Williams.
Ms. Williams posted on her Instagram page a photo of herself possibly in the nude sitting peacefully in a hot tub at a secluded vacation spot. "Buenas Tardes!" she wrote in the caption.
This sparked Fif to repost Wendy's picture and write in the caption, "Good morning, I know everyone is relaxing for the holidays. I just want to let everyone know you guys are welcome to come to my party. LOL."
Fif then later posted a photo of actor Ron Perlman as the grotesque beast in the '80s hit series of Beauty of the Beast. "Yeah bitch, you f---ing around in the wrong section. Every time you call me, I'm a show up."
Wendy hasn't responded to 50's latest trolling but she'll probably throw a subliminal at him when she returns to her show.