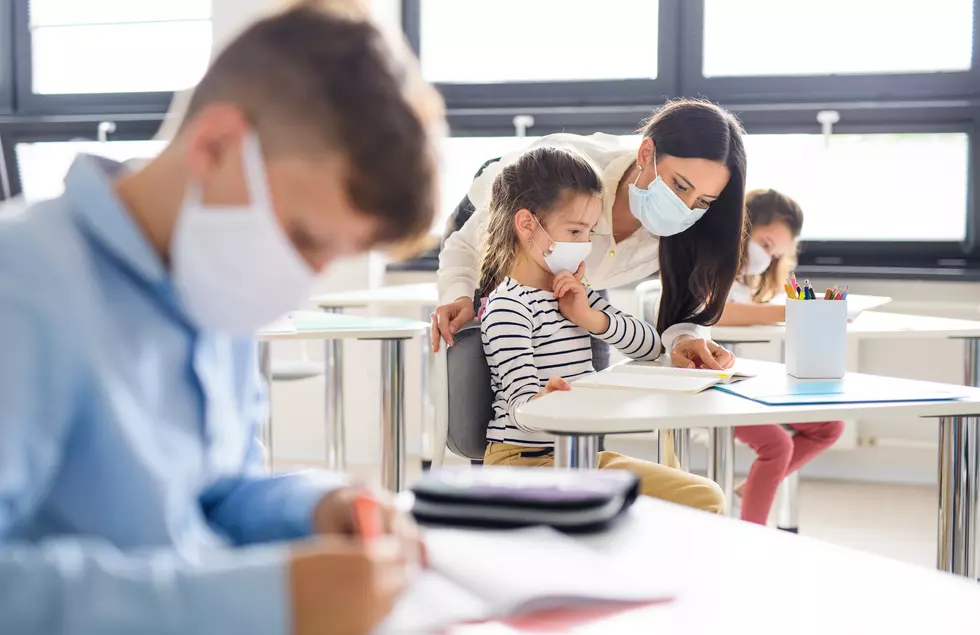 50 New COVID-19 Outbreaks In Michigan Schools Brings Total Near 200
Halfpoint
The new outbreaks are in 19 elementary schools and pre-schools, 3 junior highs and middle schools, 18 high schools, 5 colleges and universities, and 5 administrative buildings.  The new COVID-19 cases at the schools are affecting either students, staff, and in some cases both.
The state currently has reported 4,859 positive COVID-19 cases amongst students and staff with the vast majority of those cases coming from university and college campuses.  The longest continuing outbreaks are on college and university campuses.  The longest of which was announced by the state on September 14th.
As far as whether students or faculty are accounting for the bulk of the positive cases, it is unclear but appears to be a mixed bag.  The way the state reports the positive cases is only whether they are from students, staff, or both.  So, if there are 10 cases at a school and it affects both students and staff (listed as both), it does not determine how many cases are from students vs staff.
Here's What We're Panic Buying During Quarantine