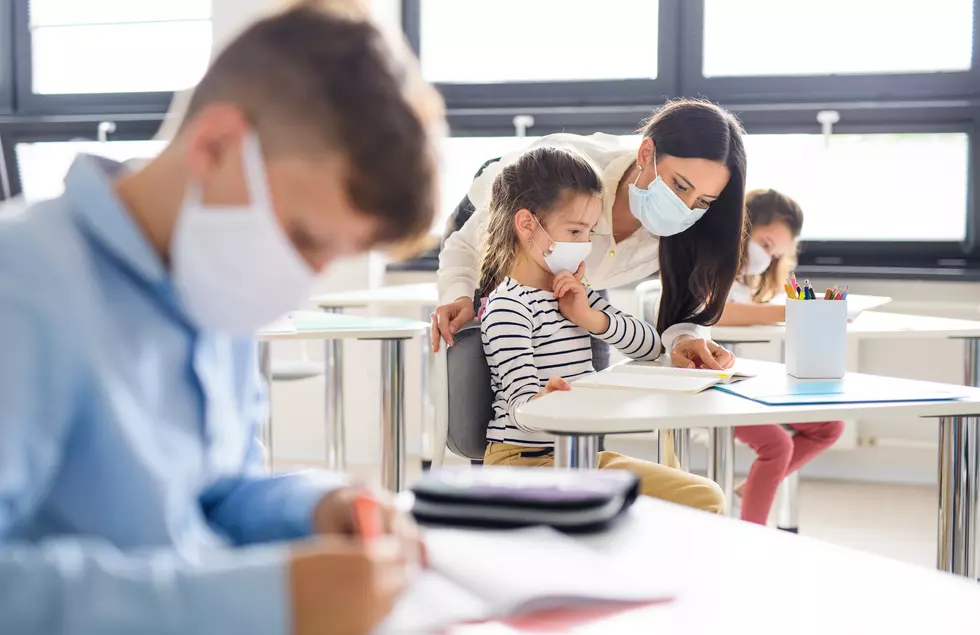 63 New COVID-19 Outbreaks In Michigan Schools Brings Total To 249
Halfpoint
Last week, Michigan recorded over 44,000 new positive cases of COVID-19, a record for the 5th week in a row.  And among those over 44,000 new infections, were 193 infections of students and staff at 63 different Michigan schools and administrative facilities.
Of the 63 facilities that experienced a new outbreak last week, 4 were administrative buildings, 7 were colleges or universities, 20 were high schools, 11 were junior highs or middle schools, and 21 were elementary schools.
It's understandable why MDHHS decided to restrict high schools, colleges, and universities to remote learning because they have the majority of the COVID-19 caes.  But, many people are questioning why the government is stopping there and not also including elementary schools, middle schools, and junior highs because all of those schools have been experiencing outbreaks as well.  And this week, elementary schools had the more outbreaks than any other kind of school.
As far as whether students or faculty are accounting for the bulk of the positive cases, it is unclear but appears to be a mixed bag.  The way the state reports the positive cases is only whether they are from students, staff, or both.  So, if there are 10 cases at a school and it affects both students and staff (listed as both), it does not determine how many cases are from students vs staff.
Here's What We're Panic Buying During Quarantine