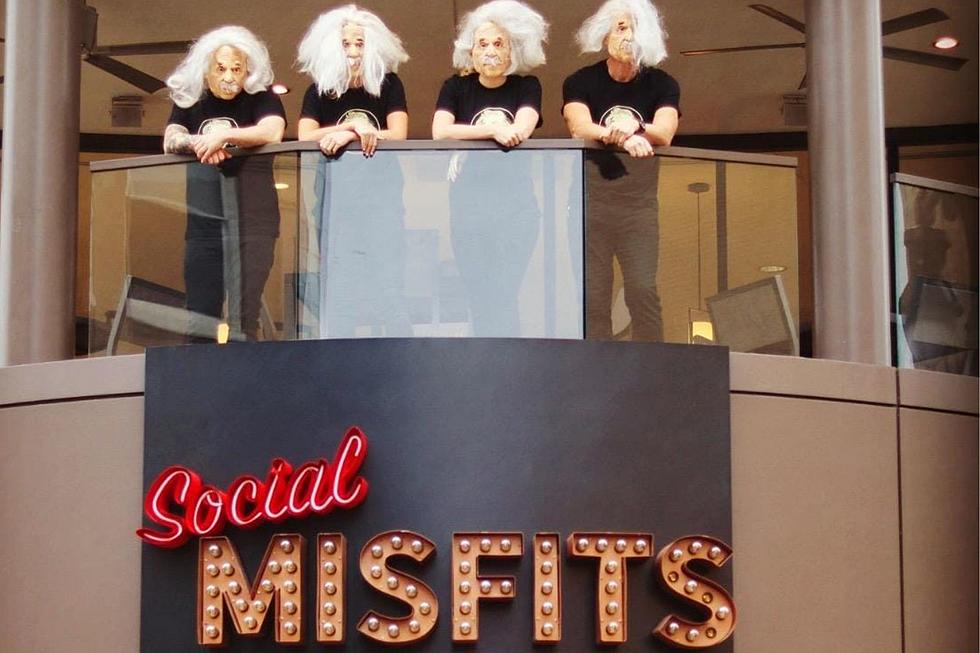 A West Michigan Business Gets Overwhelmed In Its First Week Of Opening
Social Misfits Facebook
A new business in West Michigan has only had its doors open for a few days but is already dealing with several issues that have left them overwhelmed and trying their best to give every customer a great experience.
Social Misfits is located at 43 Fulton Street West and serves up waffles, coffee, and cocktails.
I've been talking to my co-workers the past few weeks about how one day after the morning show is done we need to head over and check them out. We've been stalking Social Misfits on social media since we found out they were coming to Grand Rapids.
THE WAFFLES LOOK AMAZING!
TEEN SPIRIT
Macaroni and Cheese, Four Cheese Cream, Parmesan Crisp
LOVE ME TENDER
Banana, Peanut Butter, Salted Caramel, Crispy Bacon
THE DOPE ONE
Wild Mushrooms, Porcini Sauce, Asparagus, Fried Egg, Parsley 
THE HASHTAG
Waffled Potato Hash, Chicken Sausage, Fried Farm Egg, Chive, Hot Sauce
YASUKE
Ramen Waffle, Soft Cooked Egg, Scallion, Furikake, Sriracha Aioli 
COUNTRY GRAMMAR
Buttermilk Fried All Natural Thighs, Misfit Waffle, Hot Honey Butter Sauce
 THE INSIDE LOOKS BEAUTIFUL
Apparently, we weren't the only ones that wanted to go check out Social Misfits. On Tuesday they posted this message to social media.
General Manager Chris Durso told Wood TV
"We ask that you give us a chance...we're still ironing a few things out. These things are we have solutions to all of them though. We're going to be staffed up and we're going to be able to iron them out and we're going to get people in and out of here and hopefully get to experience what Social Misfits is all about."

 
I will definitely be giving Social Misfits a chance and look forward to grabbing a tasty-looking waffle soon.
50 Newish Restaurants & Bars In West Michigan You Should Check Out
These are newish restaurants and bars people in west Michigan recommended for good food and drinks.
West Michigan Bars, Restaurants And Places You miss
These are bars, restaurants, and places people in West Michigan miss