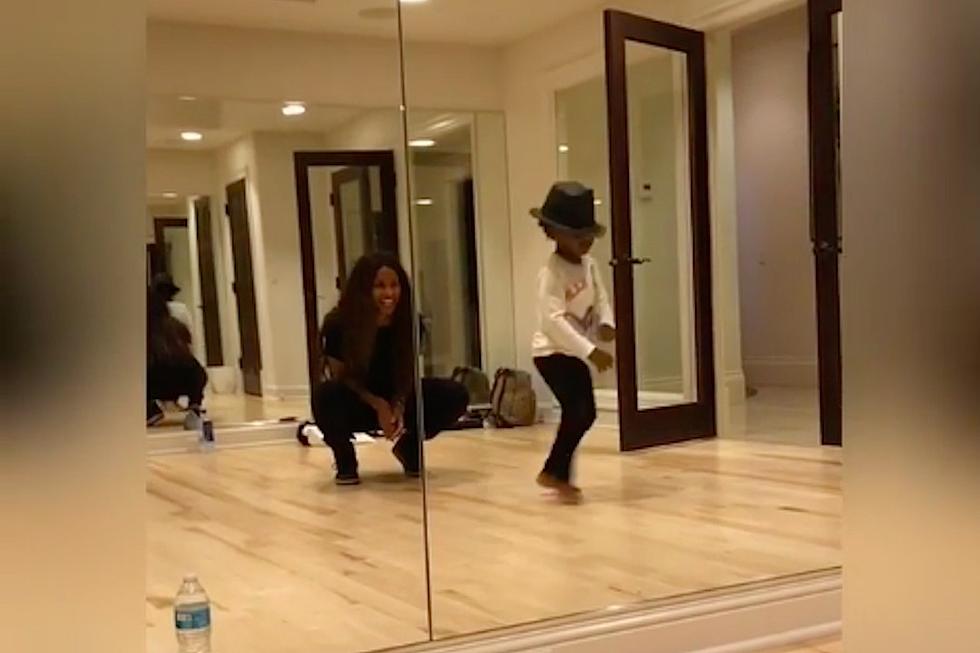 Watch Future's Son Dance to Michael Jackson's "Billie Jean" With Ciara
ciara via Instagram
While "Billie Jean" plays in the background, new footage on CiCi's Instagram show her and Future Jr. dancing to the music in the King of Pop's famous style. Baby Future even sports a black fedora hat to complete his MJ look while flaunting some of his talented footwork that matches the late legend's.
The "I Bet" singer even wrote about the experience in the caption to the cute video, calling her son a "Young Mike in the making."
"Young Mike In The Making," she writes. "Get It Baby! ❤️Dance Cam."
Even though Ciara has been the star dancer in her family, it looks like her own son is ready to give her a run for her money.
Future Jr. has become a star since his birth in 2014, as he is not only a highlight of his parents' social media pages, but he also landed his first modeling campaign just last year.
Check out baby Future's dance moves to Michael Jackson in the video below.
See Photos of Future's Different Looks Over the Years