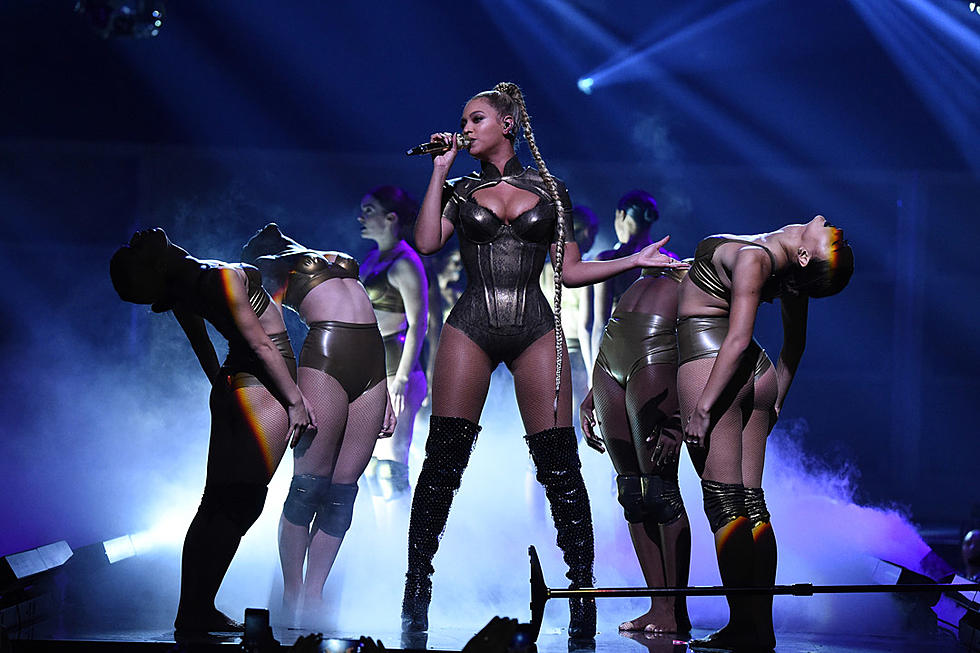 Beyonce's 10 Sexiest Videos
Theo Wargo, Getty Images
Beyonce is known for a lot of things -- multiple award wins, sold-out tours and chart-topping hits. Undoubtedly, she's one of the sexiest women in music. Her style choices for the red carpet prove that she can be classy while looking sultry.
However, when it comes to her performances and videos, Queen Bey takes on another persona. She's a diva onstage who isn't afraid to show off her sexuality. So we took a look back at her music videos and selected her most hottest visuals.
From belly dancing on the beach in "Baby Boy" or that time she gave us hints on what she and Jay Z are into behind closed doors in "Partition," Beyonce delivers the sexy and sizzle in her videos.
So without further ado, here's our list of Beyonce's 10 Sexiest Videos. Check it out.
If there was one song that explicitly conveyed what Beyonce's fantasies, it was "Partition." And Queen Bey's original video was so steamy that she had to make two versions -- one that was not so NSFW. If you thought all the touching in the back of the car with her hubby, Jay Z, was a lot, wait till you see what happened once they rolled into the club. Instead of watching a show, Bey was the show and tapped into her inner burlesque side. While we're not sure if that's really what a night in with Jay and Bey are, she gave us a big hint of what they're into in this one.

Beyonce tapped into the film noir look in her video for "Dance for You." Playing the femme fatale, she tried to lure the detective in with her hip-shaking moves and intense stare. And the series of fans, dancing business casual secretaries helped turn up the heat, too.

Put Beyonce in a string bikini, a sheer dress and put her on the beach and instantly we've got one sexy video.

If you thought "Drunk in Love" was hot, wait till you add in reggae beats, Sean Paul's feature and Bey's dance solo in a shimmering bikini. Off her 2003 album, Dangerously in Love, Beyonce made you consider sex on the beach may not be a bad idea after all.

Also off Dangerously in Love, Beyonce was one part party girl and two parts sultry dancer. Not only did she grab Usher's attention, who later became the perfect dance partner, but Bey also channeled her inner Dita Von Teese and took her performance to a huge champagne-filled glass.

With an opening that's reminiscent of Quentin Tarantino's Reservoir Dogs, the visual for "Video Phone" give new meaning to "You can look but don't touch." Beyonce is toting some interesting weaponry as she and Lady Gaga give chair dances and entice all the guys to come over to the dark side.

The video for "Ego" did away with special effects, multiple camera shots and all the frills. Instead Beyonce and two dancers, dressed in sparkling body suits, gave a high energy yet sexy dance in the black and white video.

Beyonce played a suburban housewife gone mad in her video for "Why Don't You Love Me." Dressed in sexier versions of 1950s style, she performed her household chores. Things got steamy when she lounged in a bubble bath and walked (and danced) around her home in pin-up wear.

Although "1+1" was meant to be a more romantic song than anything, Beyonce's contemporary dance as well as shots of the singer in nothing more than a bra carried it's own level of sex appeal.

Sasha Fierce came out in full force in the video for "Yoncé." Complete with booty shakes, chest pops and skin-bearing outfits, Beyoncé and models Chanel Iman, Jourdan Dunn and Joan Smalls may be sexy but don't mess with them because they'll kick you ass.