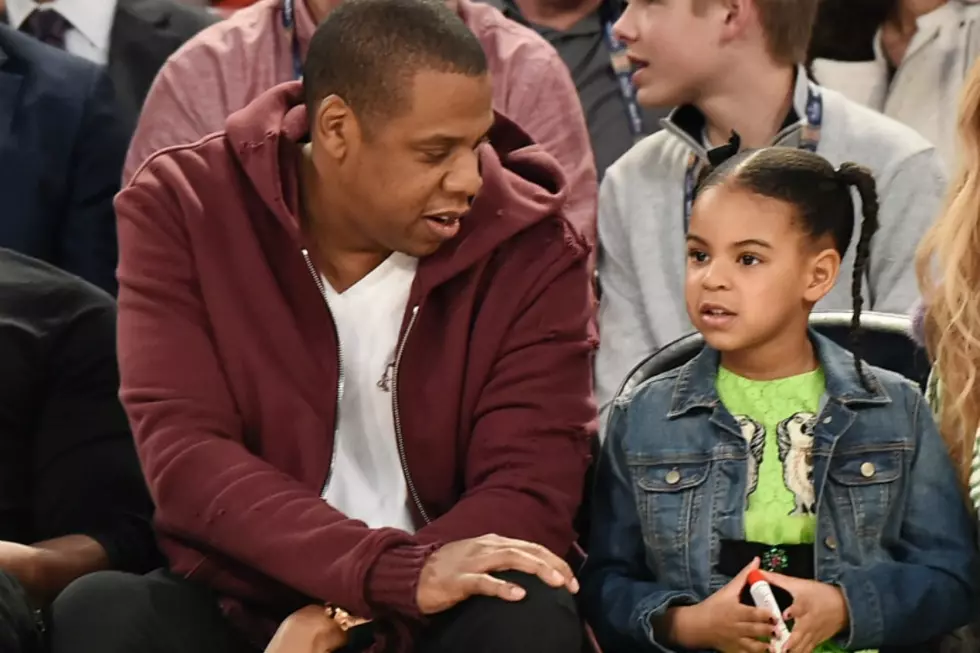 Blue Ivy Has Bars: Listen to Her Rap on JAY-Z's '4:44′ Bonus Track
Theo Wargo, Getty Images
JAY-Z's has now released his album 4:44 to most major streaming platforms (except Spotify) along with three new bonus tracks.
While the three new tracks have fans buzzing, there's one in particular that has everyone talking and wondering when five year-old Blue Ivy Carter is putting out an album. Beyoncé and JAY-Z's daughter shows up to help her dad out on"Blue's Freestyle/We Family," and she has bars. Well, when you can understand what she's saying anyway.
"Never seen a ceiling in my whole life," she raps, though you can't understand much else baby girl says until she hits us with a couple of hard "boom-shaka-lakas" to boost her rhyme.
Of course, Twitter loved it. Check out some of the reactions to Blue's adorable rap skills, and listen to her rhyme above.
Worst to Best: Every JAY-Z Album Ranked