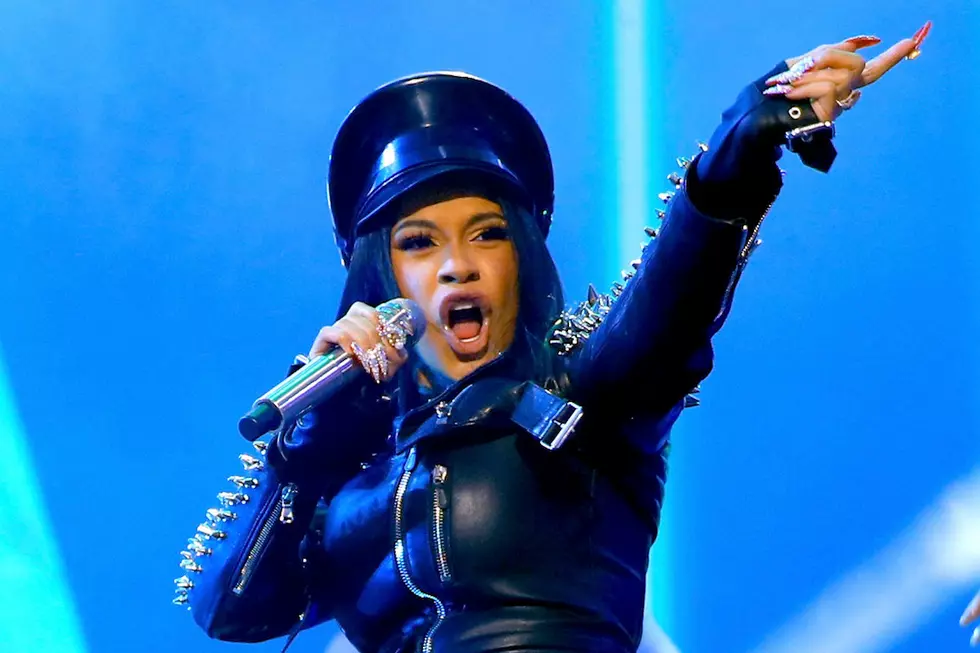 Cardi B's 'Invasion of Privacy' Tracklist Features Migos, 21 Savage [PHOTO]
Christopher Polk, Getty Images
We are only a few days away before Cardi B Season officially begins. On Wednesday (April 4), the "Bodak Yellow" rapper shared the tracklist for her debut album, Invasion of Privacy.
The 13-song collection only has two features from Migos (the just-released "Drip") and 21 Savage. Among the song titles that caught our eye were "Bickenhead," which obviously the "c" was turned into a "b" because Cardi reps the bloods gang. "Money Bag" feels like a get-money anthem and "She Bad" might be a braggadocious track.
On her Instagram page, Cardi B revealed that more surprises are in store for the project. "More surprises when the album drop," she wrote. "Any questions you have don't Ask me! You will find out on FRIDAY."
Cardi B is going to be very busy in the next couple of days. On Friday (April 6), her new album will be available for streaming on all digital platforms. Then on Saturday (April 7), she will rock the mic on Saturday Night Live for the first time. Then on Monday (April 9). Cardi will make history by being the first-ever co-host of The Tonight Show Starring Jimmy Fallon. So this is a big deal.
Cardi B's Invasion of Privacy Tracklist
1. "Get Up 10"
2. "Drip" Featuring Migos
3. "Bickenhead"
4. "Bodak Yellow"
5. "Be Careful"
6. "Best Life"
7. "I Like It"
8. "Ring"
9. "Money Bag"
10. "Bartier Cardi" Featuring 21 Savage
11. "She Bad"
12. "Thru Your Phone"
13. "I Do"
Watch Cardi B's "Bartier Cardi" Feat. 21 Savage