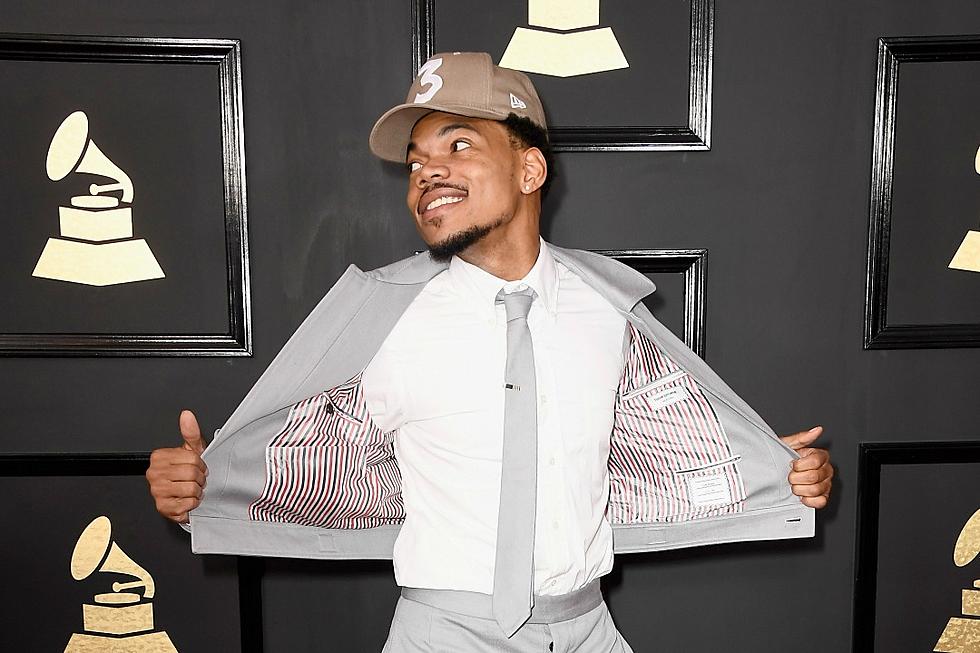 Chance The Rapper Will Meet With Illinois Governor to Discuss Issues Affecting the State
Frazer Harrison, Getty Images
Update (March 1, 8:59 a.m. EST):
Chance has had to cancel his meeting with the Governor after a tornado hit Southern Illinois. See his message below.
Chance announced his plans to meet with Gov. Rauner on Twitter today (Feb. 27), tweeting, "I'm meeting privately with the governor Wednesday. The two of us will address funding education in Chicago. I'm eager to hear his ideas."
For his part, Gov. Rauner responded to Chano with an enthusiastic tweet saying that he was "Looking forward to hearing your ideas, too." Gov. Rauner congratulated the Coloring Book artist for his two wins at the Grammy Awards just two weeks ago.
Chano has tried to make a positive change in his vibrant, but excessively violent city for at least a few years now, so it's interesting to see the young superstar engage in talks with politicians to potentially put a few major plans in to action. We'll have to see.
As we mentioned before, Chano had a little something to say about President Trump's plan for his city. The new leader of the free world recently tweeted that he'd send in federal agents to Chicago if the violence didn't decrease. Chance told the folks at The Undefeated that he hoped the president would take an approach he believes to be more constructive.
"I hope he's coming in to do some type of federal overturn of our state and city budgets in terms of schooling and housing," Chance explained at the time. We don't know too much about Trump's plan for the Chi, but we hope Chano and Gov. Rauner can put in some positive work for the city.
In other Chance-related news, the rapper recently revealed that he initially wanted Future to appear on his Grammy Award-winning single "No Problem." They might not have been able to make that happen, but we have a feeling we aren't too far away from hearing the two on the same track.
12 Rappers Who Have 10 or More Solo Albums in Their Catalog