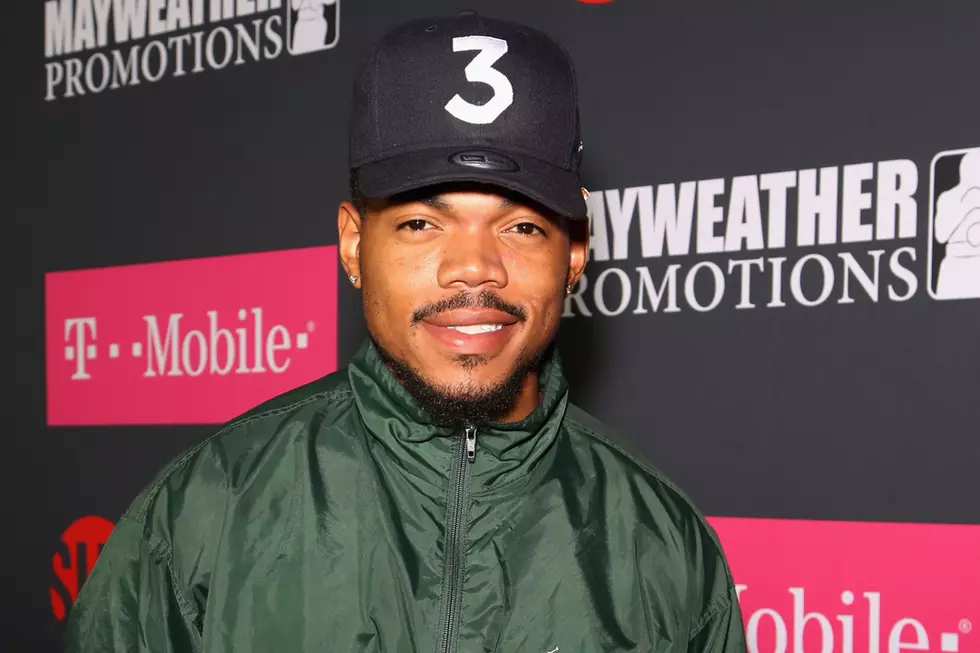 Watch a Teaser for Chance The Rapper's New Movie 'Slice'
Gabe Ginsberg, Getty Images
In honor of Halloween, independent entertainment company A24 released a creepy teaser for its upcoming film Slice, which stars Chance The Rapper.
While the teaser doesn't reveal much about the film, it features a stick figure on a moped riding along a series of lines. The names of the film's stars are thrown into the animation as short clips of the movie play along to 8-bit classical music. The teaser ends by telling viewers the movie will be released in 2018.
Directed by Austin Vesely, Slice was originally slated for a 2017 release. The Acid Rap artist will star alongside Atlanta's Zazie Beetz and comedian Paul Scheer as a werewolf named Dex Lycander. Lycander is a former Chinese food delivery boy who becomes the prime suspect in a series of murders.
Slice won't be Chance's first time acting. In 2015, the rapper appeared in a VICE short called Mr. Happy. The 23-minute film followed a depressed factory worker who was contemplating suicide but opted to use an online service that would end his life for him.
In other Chance news, the Chicago artist recently found himself in a feud with Joe Budden after the New Jersey MC implied that Chance's independent image was fake. During a recent performance, Chano changed the lyrics in one of his songs to say, "I might fire Joe Budden."
Check out the new Slice teaser below.
See Photos of Chance The Rapper's Different Looks Over the Years