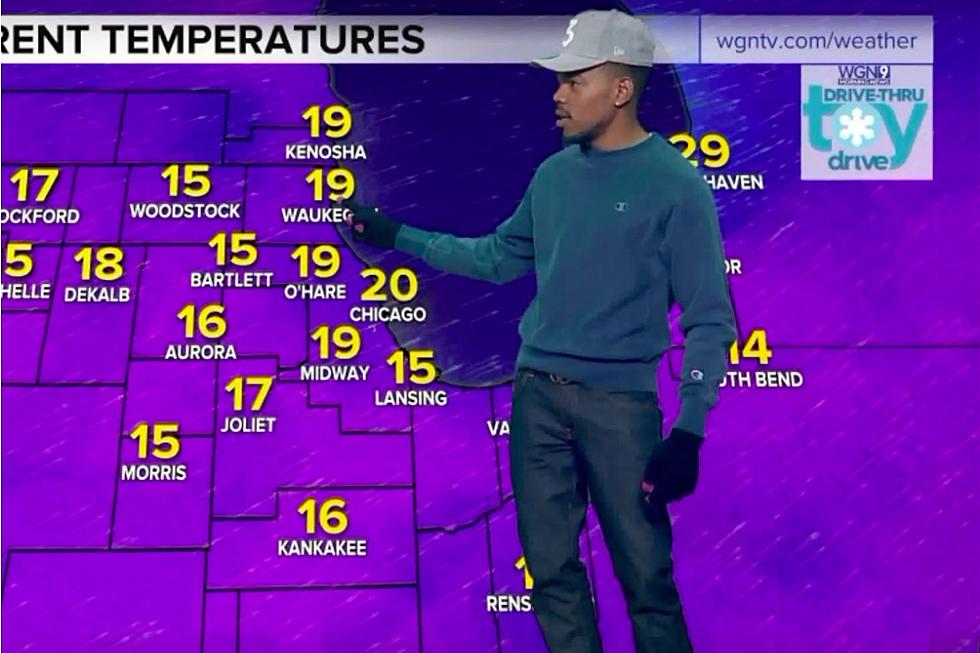 Chance The Rapper Jumps in as Weatherman for Chicago's WGN Morning News
WGN News via YouTube
Don't look now, but Chance The Rapper is quickly becoming the best multi-talent phenomenon this side of Drake. The latest indication of that comes in the form of his short, but entertaining one-segment stint as a weatherman on Chicago's WGN News.
Standing in front of a virtual map of Illinois, Chano begins pointing to each town on the map before announcing the temperatures, all of which are below 20 degrees. Needless to say, it's already gotten very, very cold in the Chi.
In a funnier bit from his segment, Chance—who rocks his signature No. 3 hat—takes advantage of the TV news station technology and throws an "invisibility cloak" over his shoulders and blends into the virtual map. All things considered, Chance definitely holds his own.
Chano's stop by WGN News comes just a few weeks after he hosted Saturday Night Live and acted in several skits. By the time the SNL episode was over, it was clear Chance has a knack for appearing on camera—just like a certain someone else who's dominated the rap game.
Check out videos from Chance The Rapper's stint as a weatherman below.
See New Music Releases for December 2017