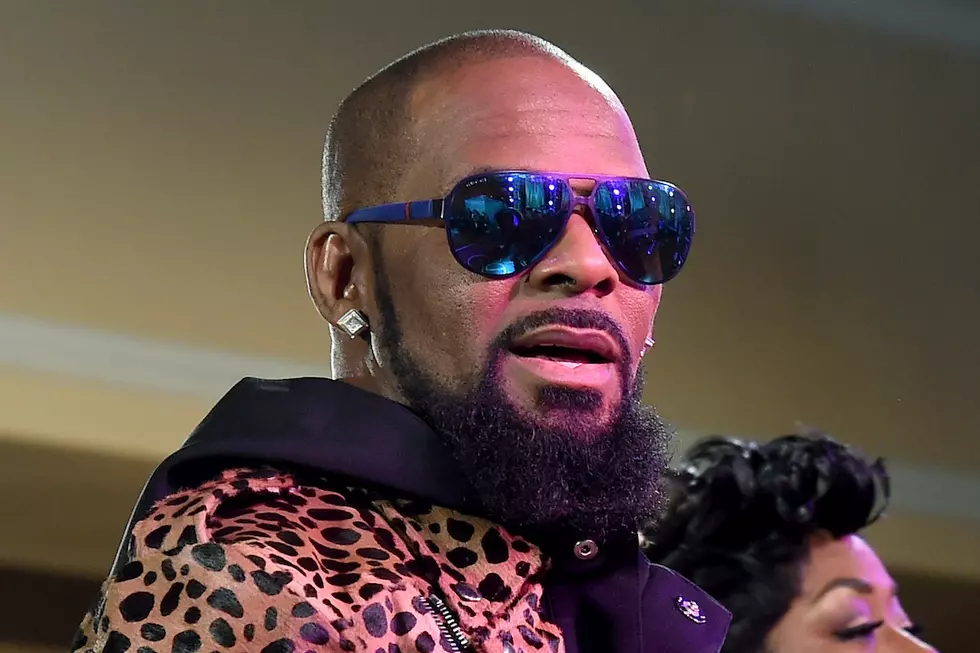 Commissioners from Atlanta's Fulton County Ask Live Nation to Cancel Upcoming R. Kelly Concert
Ethan Miller, Getty Images
With the controversial singer set to perform in College Park, Georgia on Aug. 25, commissioners from Fulton County, Georgia asked the county attorney on Wednesday to send a letter Live Nation, asking the company to put an end to the show later this month.
The request to cancel the singer's show comes after Kelly was accused in a Buzzfeed report of holding a number of women against their will in a sex cult. According to the original report, parents of the alleged victims filed reports with the police and FBI, claiming the singer was running an "abusive cult" that was "tearing families apart." Three former members of Kelly's inner circle also gave the website similar stories.
"In the back of our minds, we were thinking [my daughter] could be around him if I was with her," a parent said, referencing R.Kelly's past accusations. "It didn't really hit home. Even with the Aaliyah situation, now that I think about it, 'Age Ain't Nothing But a Number' … but you don't think about that. You grew up with the song, and you like the song."
A representative for R. Kelly eventually responded to the claims, saying, "Mr. Robert Kelly is both alarmed and disturbed by the recent revelations attributed to him. Mr. Kelly unequivocally denies such accusations and will work diligently and forcibly to pursue his accusers and clear his name."
As of now, Live Nation has said the show will continue as planned.
10 Most Shocking Arrests in Hip-Hop