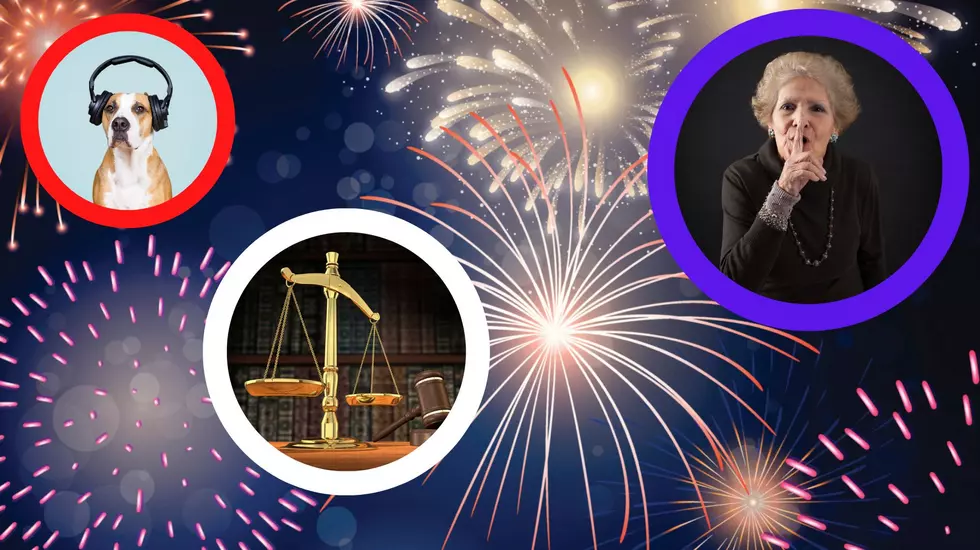 Why do People Want to Change Michigan's Current Fireworks Laws?
Credit: TSM, Canva
Updated: Memorial Day Weekend is not only the unofficial start to summer, but the time many start lighting fireworks to mark holidays & special occasions, too. Remember the laws on the books now (below) and keep in mind the proposals in Michigan State Legislature that might become law in the near future.
When are you legally allowed to do fireworks in Michigan?
Current days Michigan Law states it's acceptable to do fireworks until 11:45pm:
December 31 until 1:00 a.m. on January 1
The Saturday and Sunday before Memorial Day, until 11:45 p.m.
June 29 to July 4, until 11:45 p.m.
July 5, if it falls on a Friday or Saturday, until 11:45 p.m.
The Saturday and Sunday before Labor Day, until 11:45 p.m.

Violations could mean a $1,000 fine.
Why are people trying to change Michigan's fireworks laws?
It turns out, fireworks make noise??? That's lost on some folks, I guess. Now, the Michigan Senate wants to reduce the number of days fireworks cannot be restricted by local ordinances from 12-13 days to 8-9 according to a report from MLive.
The Fourth of July window would decrease to July 3rd and 4th until 11:45pm.
Local governments would be able to create restrictions after 11pm on many more days MLive reports.
Local governments with population density of 3400 residents per square mile would also be able to set tighter restrictions on days the state doesn't regulate.
Up to double the previous $1,000 fine.
Sure, it gets annoying kids or pets freak out, but is this who we want to be? The society that restricts "fun" and celebration? It's like death by 1,000 paper cuts.
What can we do? Get involved in our city governments by showing up at meetings to offer constructive input. Run for office, vote, of course. Just don't show up and be a jerk We have plenty. Talk to your neighbor if they're bothering you. Don't ruin it for the entire state.
Stunning Water Views At 12 Restaurants On Michigan's East Coast
Waterfront Restaurants On Michigan's East Coast, Eastern Michigan Coastline Restaurants, Where can you eat on the water on Michigan's East Coast, waterfront michigan dining
Step Back in Time to See Remnants of Former Saginaw Cty Fairground
Saginaw County Fairgrounds Closed in 2005
Abandoned Detroit Zoo
Remember the Belle Isle Zoo? Sadly the property has been neglected - and all but forgotten - since its closing in 2002.
WARNING: Under no circumstances should you enter this property. By doing so you risk bodily harm and/or prosecution for trespassing on private property.