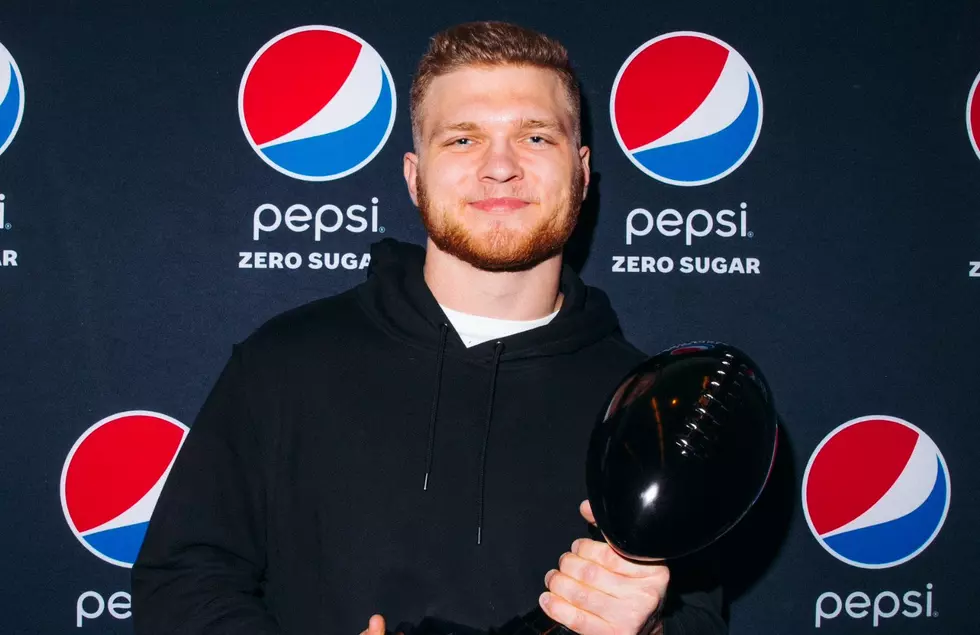 Detroit Lions' Aiden Hutchinson Named Pepsi Zero Sugar NFL Rookie of the Year
Canva
That's what Michigan does!
This award is given out at the NFL Honors event, which is different than Defensive Rookie of the Year.
In a press release, Hutchinson said,
"There were so many talented players in this rookie class, so it's quite an honor for me to be named the 2022 Pepsi Zero Sugat Rookie of the Year. Considering some of the past Pepsi Zero Sugar Rookie of the Year winners, taking home this award feels surreal, and I want to thank all the fans who believed in me and voted for me. It is amazing to see the support from fans week after week, and I am ready to start the offseason and get out there for an even better season next year."

 
According to Wolverines Wire, the former Michigan football player
"finished the season with 52 tackles, a rookie-leading 9.5 sacks and three inceptions."
As I said Michigan does it big. Here are other players who have been awarded or were close to being awarded the AP Defensive Rookie of the Year.
Mel Farr
Farr was named the Detroit Lions' Offensive MVP and was awarded as the NFL Rookie of the Year in the 1967 season.
Wally Chambers
Chambers was awarded the 1973 NFL's Defensive Rookie of the Year.
Before he passed away in 2019, he lived in Saginaw with his wife.
Anthony Thomas
The University of Michigan graduate received the AP NFL Offensive Rookie of the Year during the 2001 season.
Take A Look Into The Home Of MSU Head Football Coach Mel Tucker