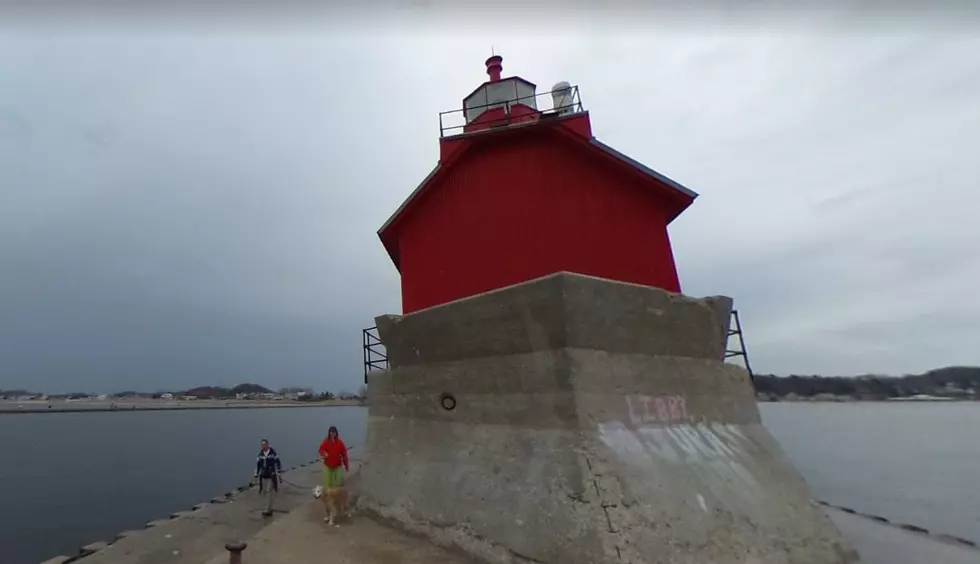 Did You Know That Michigan Has The Most Lighthouses in the U.S.?
Credit: Google StreetView
Maine may be called 'The Lighthouse State,' but there may need to be a name change.
In the entire state of Michigan, there are 129 lighthouses.
Due to that huge number, Michigan is the state with the most lighthouses in the entire United States of America.
Of those 129 lighthouses, 113 are on the Great Lakes with 44 lighthouses on Lake Michigan alone.
Grand Traverse Lighthouse, Leelanau Township
Since the Grand Traverse Lighthouse is only open seasonally from May to December, you have exactly 2 months left to experience it.
If you want to go the extra mile, the Grand Traverse Lighthouse is perfect for an enthusiast. From now till December, you can stay at the lighthouse for a week through their Keeper Program.
"During your stay, you'll be responsible for greeting visitors and providing historical information, and duties such as helping in the gift shop and museum admissions area, miscellaneous projects and tasks such as yard and grounds work. Complete training is provided."

 
Grand Haven South Pierhead Outer Lighthouse, Grand Haven
Started in 1839, these two lights are a must-see since they are connected to the Grand Haven Boardwalk.
The lighthouse is situated in Coast Guard City USA and the site was featured as one of the 25 Best Beaches in the U.S. by Travel + Leisure.
As of now, the lighthouses are not open for tours. However, if you want to learn more about the lighthouse, you can check it out here.
Holland Harbor Lighthouse, Holland
Beloved named the "Big Red," this lighthouse is considered Michigan's most photographed lighthouse.
"Big Red® has stood tall in the Holland Harbor for nearly 100 years. Through rain and shine, through blistering summer days to cool autumn evenings. From the Icy austerity of Winter's relentless march as it gives way to the promise of Spring."

 
Mission Pointe Lighthouse, Traverse City
From now to October and on weekends through November, you can take a self-guided tour throughout the lighthouse.
Like the Grand Traverse Lighthouse, there is also a keeper program as well.
Michigan's Tallest Lighthouse - The Rock of Ages
Look At This Northern Michigan Waterfront Lighthouse Adventure
Who doesn't love a good old Airbnb estate in Northern Michigan, that is sitting right on the lake? The only issue is, is the stay will always be too shot. Take a look at this Michigan Airbnb below.
You Could Own & Make This Northern Michigan Lighthouse Home
Ready to live like a real Michigander? Hop inside and take the deal of a lifetime, and own this Michigan lighthouse.