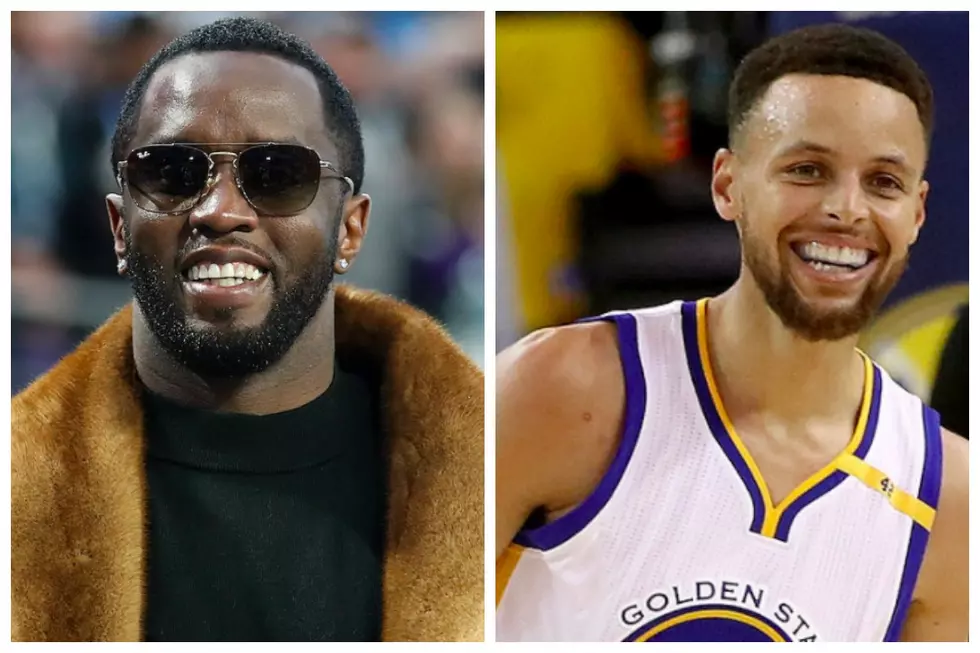 Diddy, Steph Curry Included in Bid for Carolina Panthers
Rob Carr/Ezra Shaw, Getty Images
Back in December, Diddy said he was super serious about buying the Carolina Panthers, with NBA super star Steph Curry adding that he wanted in on that action too. Now it seems as if their vision is coming into fruition.
ESPN reports that Diddy and Curry are among a "strong, diverse group" that e-commerce billionaire Michael Rubin is putting together as potential minority owners in his effort to purchase the football team.
Diddy expressed interest in buying the team back in December 2017, amid the national anthem protests and NFL boycott sparked by Colin Kaepernick. When news of sexual harassment allegations surfaced against Panthers controlling owner, Jerry Richardson, as well as allegations that he used racial slurs, Diddy said he was interested in buying the team. Specifically, Diddy was contesting the fact that there are no black controlling owners in the league and said it was time to "make history."
The team was valued by Forbes at $2.3 billion, but insiders told ESPN the team could go for less. Curry, who is a native of Charlotte, told reporters he's trying to see how he can make it happen.
"Obviously I have a day job, but I've got people that are plugged in and are trying to see how to make that happen," Curry said. "Nothing really to say about it besides that I'm very interested and very willing to do what it takes to make that happen.''
ESPN reports official bids are expected to begin coming in over the next couple of weeks but a decision won't likely be made until May at the earliest.
25 Best R&B Albums of 2017