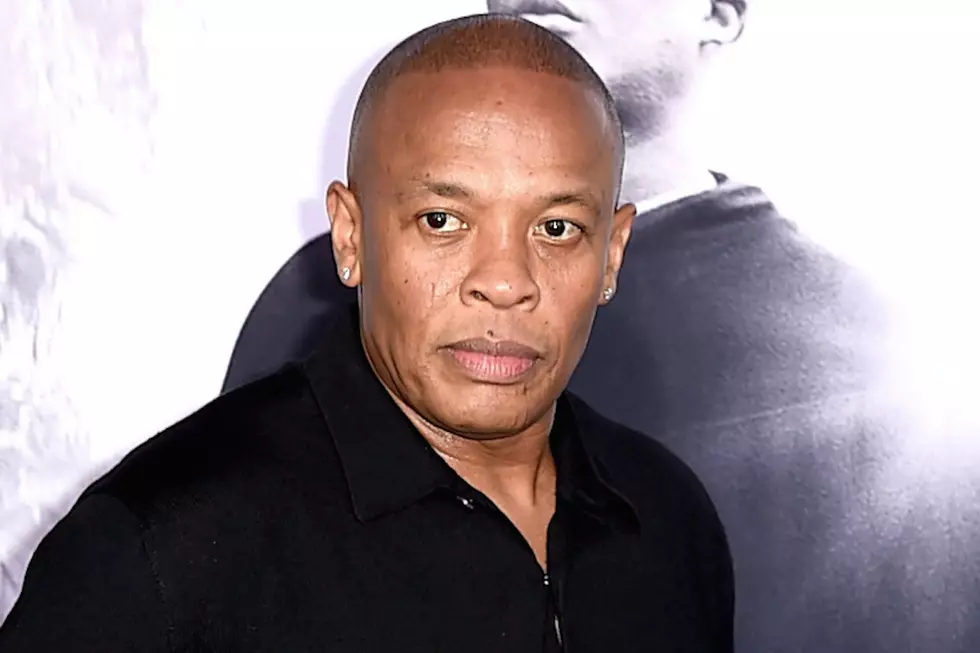 Dr. Dre Donates $10 Million for Compton High School Performing Arts Center
Kevin Winter, Getty Images
Dr. Dre has vowed to donate $10 million to help construct a performing arts facility at the new Compton High School in Compton, Calif.
The Los Angeles Times reports that Dre will be hands-on with raising monies for the complex, which is expected to open in 2020. The facility will provide students with state-of-the-art equipment and technology, including a 1,200-seat theater and a digital media center.
"My goal is to provide kids with the kind of tools and learning they deserve," said Dre. "The performing arts center will be a place for young people to be creative in a way that will help further their education and positively define their future."
Members of the Compton Unified School District are grateful for Dr. Dre's contribution to the facility that will certainly benefit the youth living in Compton.
"The support that Dre has shown to Compton over the years is unwavering and we are so excited that we will now be home to one of the greatest performing arts centers in the country," said Satra Zurita, president of Compton Unified's governing board of trustees.
This isn't Dre's first monetary donation to a learning institution. In 2013, the influential producer and Jimmy Iovine donated $70 million to the University of Southern California in Los Angeles. The gift help established the Jimmy Iovine and Andre Young Academy for Arts, Technology and the Business of Innovation at the campus. The arts center offers courses in computer science, technology and business.