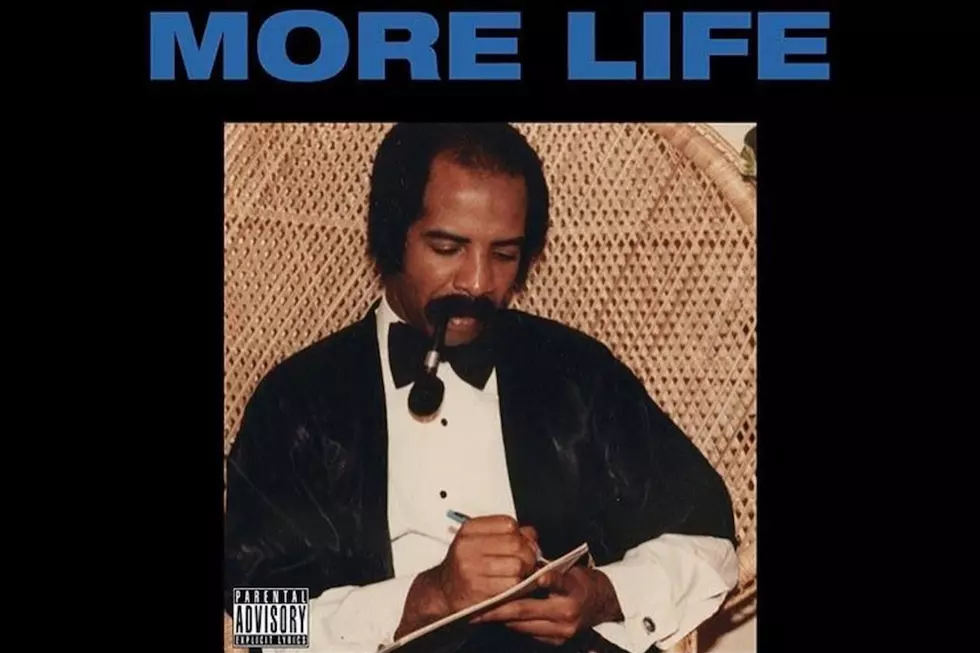 Drake to Release 'More Life' CDs Later This Month
Young Money Entertainment / Cash Money Records
Who says CDs are a thing of the past?
Later this month, Drake's More Life will be coming out on compact discs, and you can make pre-orders on either Target or Amazon's website right now. However, the question remains: Is More Life now considered an official album, because it's on CD? Or is it still just a playlist?
If you haven't noticed, playlists seem to be the new mixtape, since folks like 2 Chainz have been using them to keep their name buzzing in the streets. In fact, the founder of MiDia Research Mark Mulligan, who's also a digital music analyst, said playlists work much better than mixtapes in the age of the Internet.
"It's an evolutionary progression of the mixtape in the streaming environment," he told the Los Angeles Times. "Thus far [playlists are] essentially static Excel spreadsheets with a little bit of artwork ... With More Life Drake is going beyond simply curating tracks, he is using the playlist as a new tool for delivering creative output."
The More Life CDs will be in stores on March 31.
20 Unforgettable Mixtape Moments of the '00s