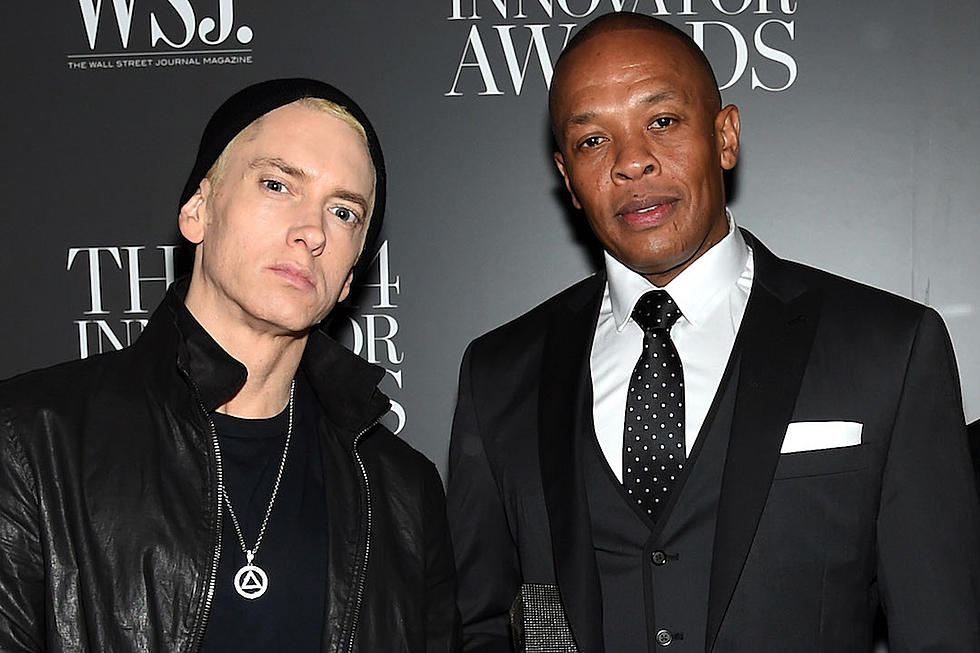 Eminem and Dr. Dre Reportedly Working on New Music for 'Bodied' Soundtrack
Jamie McCarthy, Getty Images
The movie itself is a satirical look at hip-hop's most lyrical brutal sport — battle rapping. Bodied was penned by Toronto battle rapper Alex Larsen (aka Kid Twist) and produced by Eminem.
"In battle rap, people would say the meanest, craziest, most racist things, and then they would get a beer together, and they would be friends. I wanted to explore that in a movie," said Kahn about his film (via The Hollywood Reporter).
According to THR, Eminem will contribute a number of songs to the soundtrack and Dr. Dre is also adding a couple of tunes as well. There's no word on when the film will arrive in theaters.
In the meantime, Em is reportedly also working on his ninth studio album. The Detroit rhymer may also have a new song with Pink on her new album, Beautiful Trama, which arrives on Oct. 13.
Watch Bodied Trailer
See Worst to Best: Every Eminem Album Ranked