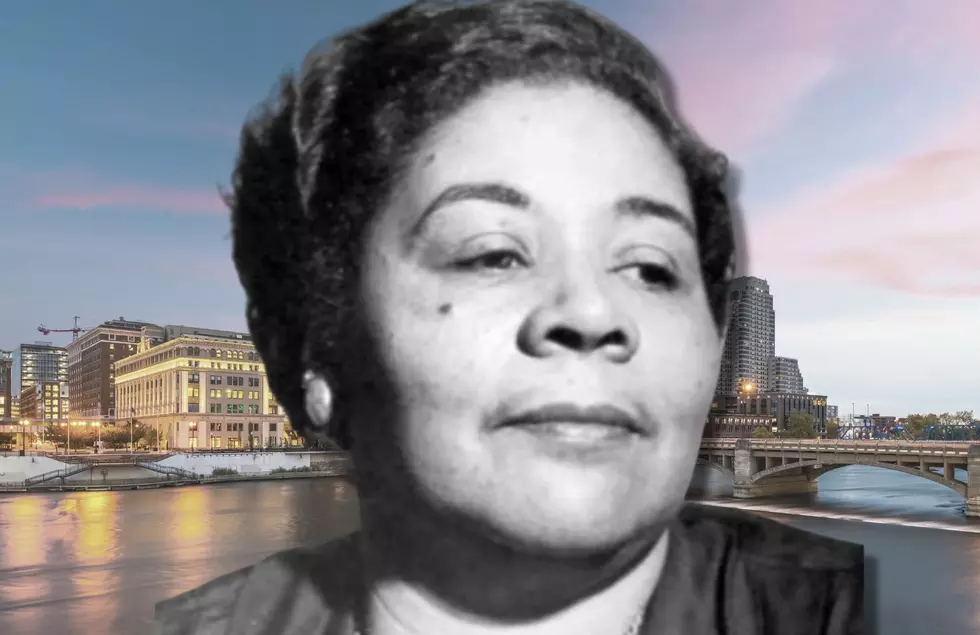 Ethel B. Coe was the 1st Black woman to run for Public Office in Grand Rapids
Canva
All month long, the Grand Rapids Historical Society and I will be sharing Black History facts that have taken place right here in Grand Rapids.
If you missed the last one, you can learn about Robert W. Claytor, the first Black doctor at Saint Mary's and Butterworth hospitals, humanitarian, and founder of the Grand Rapids Urban League
Today's Black History Fact is about Ethel B. Coe, activist, singer, actress, humanitarian, and the first Black woman to run for public office in Grand Rapids.
Ethel was born in Virginia in 1899, 30 years after the Civil War. At the age of 8, Ethel was sent to Grand Rapids by her parents to live with her aunt and uncle for a better education.
Even though she relocated here to the north, she did not escape racism in Grand Rapids during the Jim Crow era. Igniting her activist spirit, when she was a student at South High School, now the Job Corps on Hall Street – she won the city's first civil rights case after being refused service at a local ice cream parlor.
As a young woman, Ethel was an active member of several clubs, like the first organization for Black women in Grand Rapids, Grand Rapids Study Club, whose mission was to uplift the local Black community.
In 1923, Ethel married Walter Coe, who was Grand Rapids' first Black detective. Not only were Ethel and Walter active members of many social and civil rights organizations in Grand Rapids, but they both were also very accomplished musicians.
Ethel sang the blues and Walter accompanied her on piano. A highly sought-after soloist and thespian in the city, Ethel often performed in churches, at NAACP events, and for literary clubs.
Ethel was incredibly active in her community work. She led membership initiatives and other projects for local chapters of the NAACP and Urban League; eventually, holding leadership positions for the Michigan Committee on Civil Rights, the Kent County Mental Hygiene Society, and the Grand Rapids Better Films Council.
Ethel devoted herself to youth programs, including the Y-Teen Committee for the YWCA, and the World Fellowship Committee. In 1926, she became a founding member of the Junior Mother's Club for parents of preschool children.
In 1951, Ethel's social activism led her to run for the Grand Rapids Charter Commission, becoming one of the first two Black women to ever run for public office in the city. Coe ran again in 1955, but this time for the Board of Education. Although she lost both races, Coe paved the way for Grand Rapids women in politics and social activism.
Ethel was a true renaissance woman. As an actress, she played the role of Mama Younger in "A Raisin in the Sun" at the Civic Theater in 1966.
Ethel also dedicated her entire life to service. After witnessing the poor treatment of Mexican laborers and their children in Michigan, in 1967 at 68 years old, Coe joined the AmeriCorps VISTA program, whose mission is to alleviate poverty and fight for social equity. Coe traveled across the U.S. and abroad as a volunteer teaching English to Latino and Vietnamese children. She spent two years in Rhode Island, where she counseled needy families and supported community development programs.

When she returned to Grand Rapids, Ethel remained active as a senior in organizations like the Family Life Council of Kent County and directed the XYZ Senior Citizens Center.
Today, she is recognized each year at the Giant Awards hosted by Grand Rapids Community College with a Giant Award for Humanities named in her honor.
Next time you're behind 20 Monroe, you'll be able to connect the story to the words featured in the beautiful mural by local Black artist Esan Sommersell.
Activist. Educator. Politician. Musician. Leader. Thespian. Humanitarian. Leader.
In everything she did, Ethel B. Coe blazed trails and kept service in her heart. We extend our gratitude to our Ancestor Ethel B. Coe. Her dynamic legacy of service and art lives on.
LOOK: 50 essential civil rights speeches
Many of the speakers had a lifetime commitment to human rights, but one tried to silence an activist lobbying for voting rights, before later signing off on major civil rights legislation. Several fought for freedom for more than one oppressed group.
Keep reading to discover 50 essential civil rights speeches.