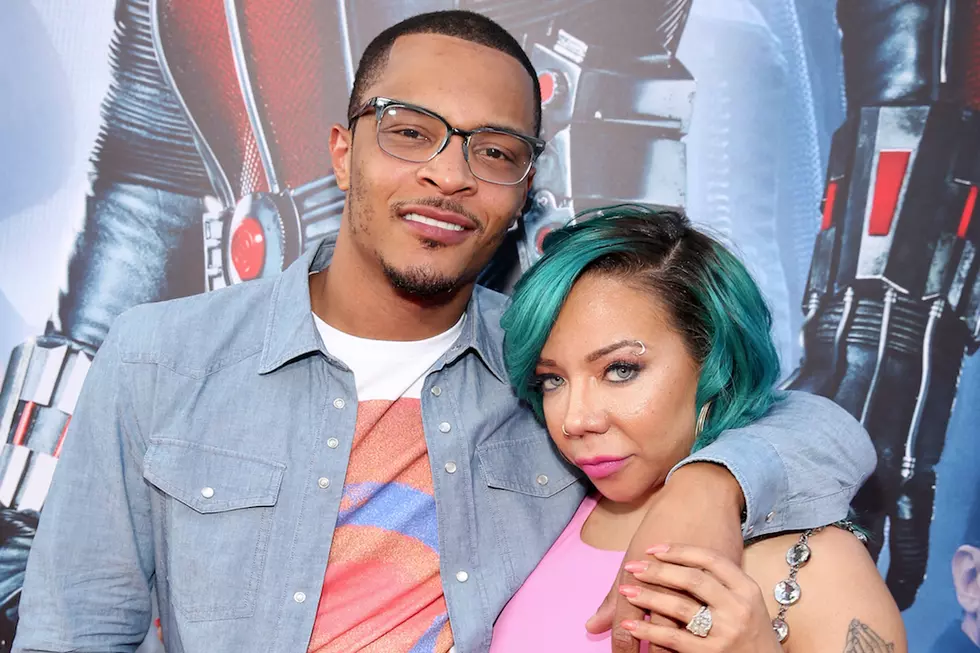 Fans Debate After T.I. Says Marriage to Tiny Was a 'Distraction'
Jesse Grant, Getty Images
T.I. and Tiny's marriage became a trending topic on Twitter following the rapper's appearance on Power 105.1's The Angie Martinez Show. During his interview, Tip confirmed that he did split from his longtime wife but they are still amicable.
T.I. then stated that being married became a distraction from reaching his full potential in developing his brand name. "It just seem to me that marriage and what marriage means and what marriage does...it's just one of those things that's going to distract me and deter me," he said.
"[Tiny is] still one of the best friends that I have in the world," he added. "I can just be a better best friend than a husband."
Tip's comments has sparked a heated debate on Twitter about the sanctity of marriage. Some people are criticizing the Atlanta rhymer for calling his marriage to Tiny "a distraction." They argued that Tiny was the ultimate wife who stay committed to their marriage while he became a big-name rap star. Other folks are defending T.I. for being honest - albeit he's a little messy - and not sugarcoating the situation.
"Tiny changed her eye colour, had multiple surgeries, became a felon for T.I. & gave up her best years to be called a "distraction". Wow," tweeted one fan. Another commenter wrote, "T.I. dealt with 'yo wife ugly as hell' slander for years. His loyalty to tiny is never in question."
What do you think? Check out some of the heated debate below.
See 10 Hip-Hop Couples That Didn't Last