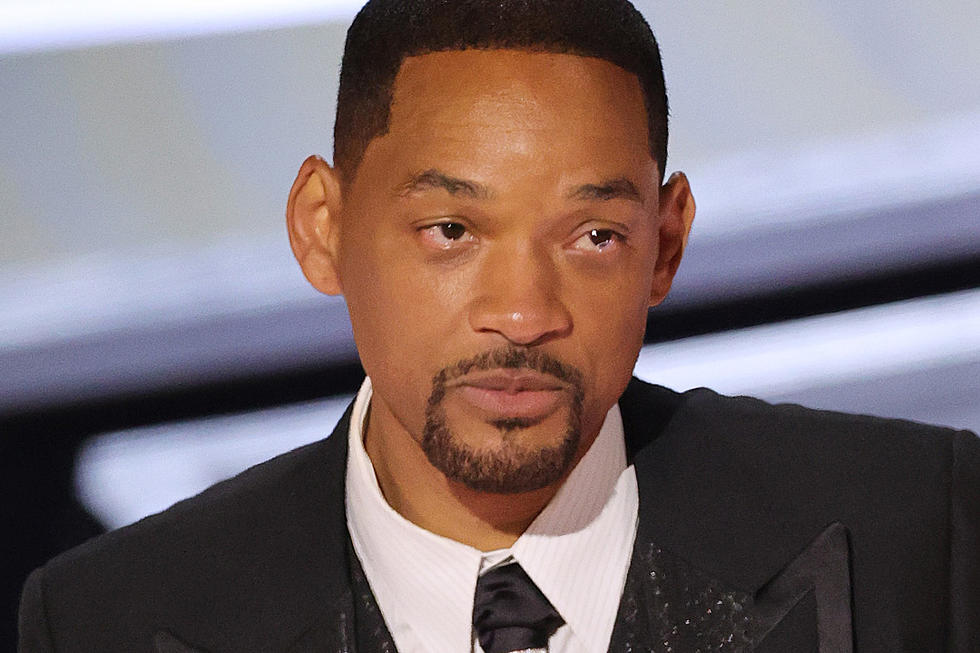 Film Academy Bans Will Smith From the Oscars for 10 Years After He Slapped Chris Rock – Report
Neilson Barnard via Getty Images
Less than two weeks after the now-infamous "Slap" where Will Smith open-hand slapped Chris Rock during the 2022 Oscar Awards following Rock making a joke about Jada Pinkett Smith, Will has been banned from the Academy Awards.
According to The Hollywood Reporter on Friday (April 8), the Film Academy is reprimanding Will Smith after he slapped and yelled expletives at Chris Rock after Rock made a G.I. Jane-related joke, which was aimed towards Jada and the low haircut she was sporting at the award show due to her struggle with hair-loss caused by alopecia. The Academy of Motion Picture Arts and Sciences has ruled that the rapper-actor has been banned from returning to the Oscars or attending any other Academy events for the next 10 years.
Despite Smith being restricted from the event and Oscar-related activities for the next decade, he will keep the accolade he won on March 27 for his starring role in King Richard, the film based on Richard Williams, the father of tennis stars Venus and Serena Williams.
He also has not been ostracized from future Oscar nominations and wins, and remains eligible to take home nods in the coming years.
The decision was apparently made by the Academy's 54-person board of governors, who held a meeting this morning to determine the actions that would be taken against Will Smith.
When accepting his award for King Richard, Will apologized to the Academy, but did not vocalize any regret towards Rock at that time. The next day, on March 28, Will Smith released a statement via Instagram, apologizing to Chris Rock.
"Violence in all of its forms is poisonous and destructive," Will expressed. "My behavior at last night's Academy Awards was unacceptable and inexcusable. Jokes at my expense are a part of the job, but a joke about Jada's medical condition was too much for me to bear and I reacted emotionally."
He continued: "I would like to publicly apologize to you, Chris. I was out of line and I was wrong. I am embarrassed and my actions were not indicative of the man I want to be. There is no place for violence in a world of love and kindness. I would also like to apologize to the Academy, the producers of the show, all the attendees and everyone watching around the world. I would like to apologize to the Williams Family and my King Richard Family. I deeply regret that my behavior has stained what has been an otherwise gorgeous journey for all of us."
Will Smith added, "I am a work in progress."
Hours after the incident transpired, the Academy released a statement of their own, denouncing the violence that had taken place during the annual award show.
"The Academy does not condone violence of any form," the organization tweeted. "Tonight we are delighted to celebrate our 94th Academy Awards winners, who deserve this moment of recognition from their peers and movie lovers around the world."
It was also reported that the LAPD was informed of the incident and that Chris Rock chose not to press charges.
XXL has reached out to the Oscar Awards for a statement on this matter.
See Wild Rap Beefs That'll Probably Never Be Resolved
Pusha-T and Drake, YG and 6ix9ine, and more.