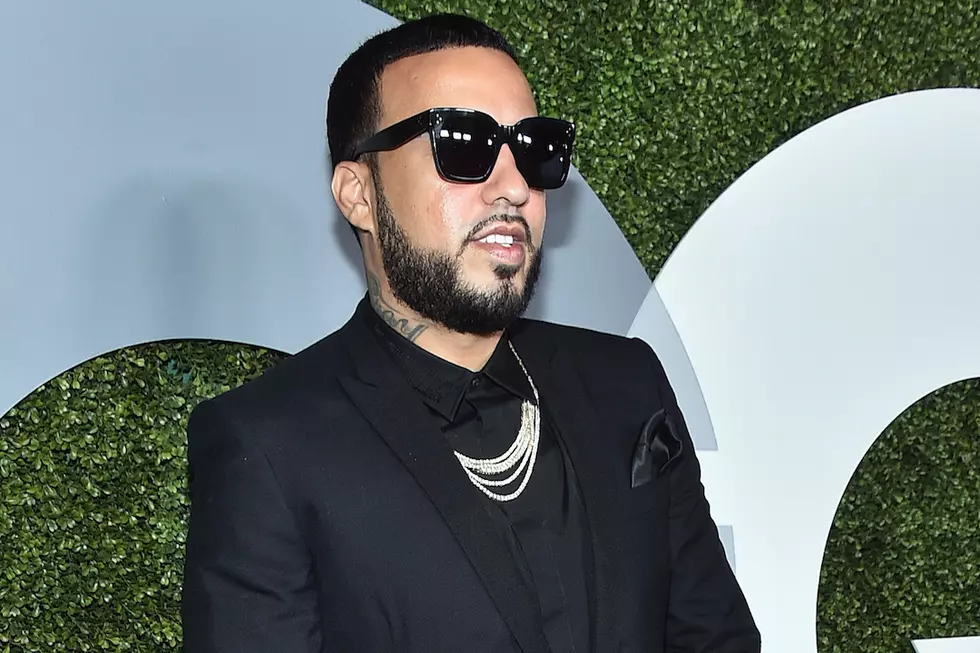 French Montana Goes In on Twitter User Who Criticized Him and Causes Uproar
Mike Windle, Getty Images
Yesterday (April 5), French Montana issued a Twitter clapback that had more than a few people rolling their eyes in disappointment. And when we say "more than a few people," we mean French has just become the latest celebrity candidate for being "canceled."
The drama started when one Twitter user mocked the MC4 artist for believing he had a lot of fans. French responded to the Internet diss with a scathing diss that many would call problematic.  "U musty crusty dusty rusty ass hoe," French began in his clapback. "With them nappy ass poetic justice braids take your cum drinking Dick banging ass somewhere n be humble🙏." You can see French's incendiary tweets above.
French has since offered up an apology on Twitter, but the damage was already done. While French's diss may seem almost innocuous as far as Twitter wars are concerned, plenty of folks on the social media platform took the rapper's using "nappy" as an insult against Black women. "A non Black man who loves Black culture, makes money off the culture and hates Black people. And he dates white women who wanna be Black," wrote one Twitter user, accusing the rapper of exploiting Black culture for profit and dating women who do the same.
On the other end of the spectrum, several if not hundreds of Black men stepped forth to defend the rapper, explaining that he was only trying to defend himself. One Twitter user wrote, "How French Montana roasting somebody that was talking about HIM mean hate black women?😂😂😂 yall keep showin how wack yall are everyday."
Those are just two tweets in what's almost certain to be a major Twitter storm for the next few days. You can check out what else Twitter had to say about French's comments in our gallery below.
French Montana Calls Black Woman Who Criticized Him "Nappy," Twitter Reacts