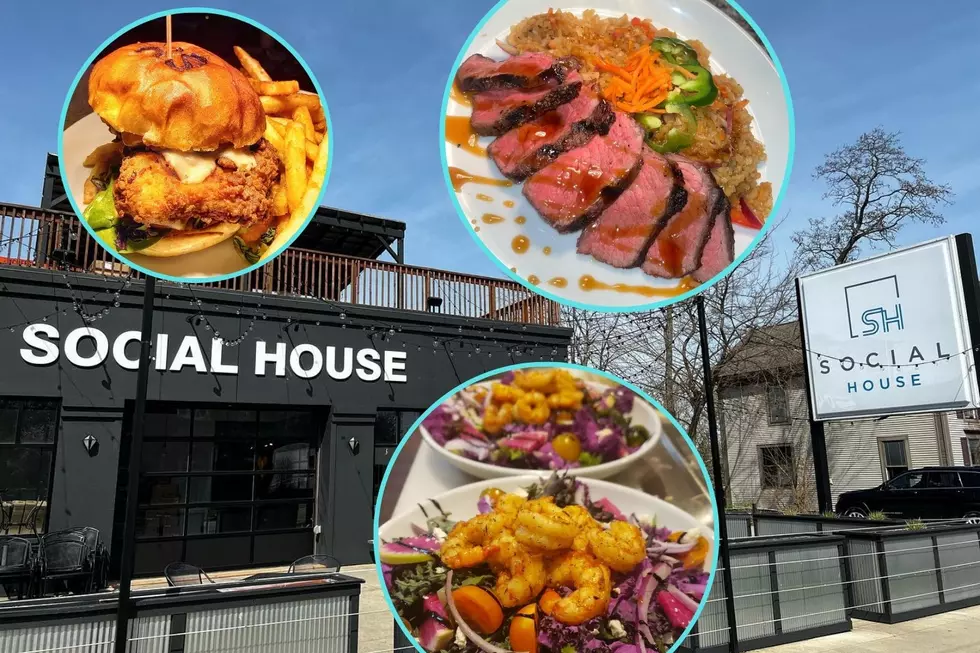 Get Social in South Haven! Grand Rapids' Restaurant Expands to Lakeshore
Social House Kitchen & Bar, Facebook
A downtown Grand Rapids restaurant known for its happy hour, live music, and late night bites is opening a new location in South Haven.
Social House Kitchen and Bar to Open New Restaurant in South Haven
In December, we told you that Gino's East in South Haven was permanently closing. Well, we now know what's opening in its place!
Social House Kitchen and Bar, a popular hangout before and after hockey games and other events at Van Andel arena, is expanding! The original location opened in 2019 downtown Grand Rapids at 25 Ottawa Ave. SW.
The gastropub is planning to open Social House South at  248 Broadway St. in South Haven.
The spot was previously home to Gino's East Pizzeria, and before that Joe's Bar and Grill.
I was actually visiting my mom in South Haven recently, saw the sign for the new restaurant and thought, "Oh, that's the same name as a place we have in GR".... yeah, I didn't put it together it was the same restaurant. Duh!
In addition to drinks and food, we can look forward to entertainment at Social House South. Thursday nights will feature live music with bands from West Michigan and beyond. There will be DJs and dancing on Friday and Saturday nights.
As far as atmosphere, according to Grand Rapids Business Journal,
The new location features large garage doors on the main floor to give guests an 'outdoor feel,' and it also includes a spacious, second-story patio. Custom interior artwork pays tribute to South Haven's iconic pier.
When is the New Social House Restaurant Opening in South Haven?
So far, a grand opening date date has yet to be announced. However, according to social media posts from Social House South, the new restaurant is opening this month.
Stay tuned for grand opening details at the new restaurant's website.
What Kind of Food Will Social Kitchen in South Haven Serve?
Social House South aims to be a "casual pub for all social gatherings offering Homemade New-American fare, craft beer, made to order spirit free cocktails, sangria, wine, beer cocktails, and much much more."
Director of operations for Social House, Manda Sala, tells Grand Rapids Business Journal of the new restaurant's menu:
Staple food items will remain on the menu, but our new head chef will have culinary freedom to introduce new recipes, (about) which we are very excited.
Social House GR's menu includes appetizers like goat cheese fritters, smoked wings, and a HUGE 2lb. soft pretzel!
They offer a variety of salads, pizza, and sandwiches, including the Social House Burger, which comes with tomato, jalapeno, white and yellow cheddar, swiss, bacon, fried egg, haystack onions, and is smothered in smoked gouda sauce.
Social House GR has a full bar with beer, wine, and a large selection of craft cocktails, and a mimosa flight that's offered during brunch.
Per an April 2022 Facebook post, Social House GR also has happy hour specials that include:
$4 draft beers
$5 off all appetizers
$6 select martinis
You can check out the full menu here!
52 of the Best Michigan Waterfront Dining Locations
You probably already have a favorite dining location with a view, most of us do. But what you will find here is a nice long list of waterfront dining locations in every part of Michigan. Be adventurous, take a drive and explore something new, you'll find locations within an hour or more away from you that you have yet to experience.