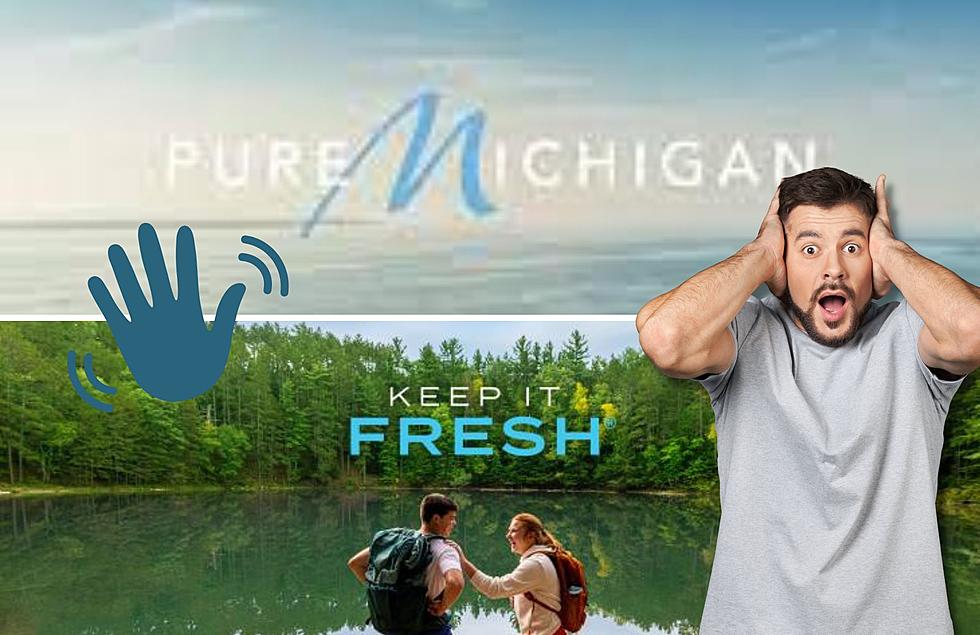 Goodbye Pure Michigan! Hello Keep it Fresh?!!
Canva
What is one of the first things you think of when you think of Michigan?
If you said anything about Pure Michigan, you will be correct.
What if I told you that Pure Michigan may be saying goodbye (for at least a little while).
What is Pure Michigan?
For those who do not know what Pure Michigan is, Michigan Business says that
"The Pure Michigan campaign is designed to remind travelers of the beauty and diversity of Michigan's destinations, and seek their purest, most unforgettable moments of warm weather travel."
The advertising campaign was started in 2008 with the voice being none other than actor and comedian Tim Allen.
The song from The Cider House Rules was used as the background music for the television commercials.
So what is changing now?
Well, Governor Gretchen Whitmer, or Big Gretch, has just announced a new marketing campaign for the entire state.
This is a big change since Pure Michigan was launched 14 years ago.
However, the new campaign is called "Keep It Fresh."
I don't know about you but the name needs some work.
What is "Keep It Fresh?"
The goal of this new look for the campaign is to promote businesses coming to Michigan. It is supposed to show that Michigan helps businesses grow, visitors will have a "Fresh Take' on life and call Michigan their home.
The official website says that,
"a breath of fresh air will do you a world of good. Step outside. Inhale deeply. Refill your spirit. Listen to fresh voices, experience art in a different way and uncover moments you didn't even know you were looking for. Keeping it fresh is the way we do Pure Michigan."
Who created the "Keep It Fresh" campaign?
The Michigan Economic Development Corporation, which launched the Pure Opportunity campaign, is the creator of this new marketing campaign.
Will there be television commercials?
Well, duh!
If you are wondering who will be the new voice, you may be a little sad to know it will not be Tim Allen.
It will actually be Detroit poet Jessica Care Moore and the song will be developed by Assemble Sound, which is a Michigan-based independent music company.
These commercials will be running nationally this summer on Discovery, Food Network, HGTV, and Magnolia Network.
These Weather Memes Are Pure Michigan
These Michigan weather memes are the best of the best.