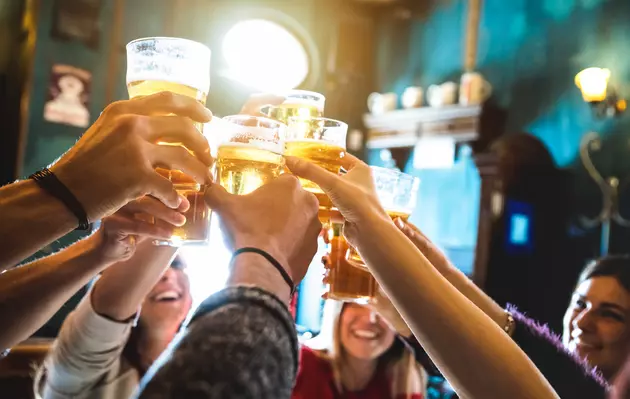 Grand Rapids Bar in the Running for 'Best Beer Bar' in America
Getty Images/iStockphoto
Will Grand Rapids continue to be Beer City USA? GR took second place last year in USA Today's "Best Beer Scene in America" poll... and it's in the running again in 2019.
There's one bar in Grand Rapids that's up for another USA Today title:  "Best Beer Bar in the U.S"...
It's not an easy feat deciding what you want when going out for a beer at one of these 20 bars, nominated as the best in the U.S. by a panel of beer experts. Each offers a stellar selection of draft and bottled beers, many with a focus on regional or Belgian selections. Pair that with a relaxed atmosphere and knowledgeable bar staff ready to help any guest become a beer junkie, and you've got a recipe for a great beer bar."
Here is USA Today's praise for the Grand Rapids bar:
HopCat started in Grand Rapids, Michigan in 2008 and has garnered heaps of praise and many awards for its selection of great beer from around the world. Some of the best local, regional and global craft beers are on 49 taps, and more than 250 bottles expands the offerings. It could be their famous beer-battered Cosmik Fries, but more likely it's the wide range of beers, passionate bartenders, a fun atmosphere and a year-round patio that make HopCat a top destination for beer aficionados."