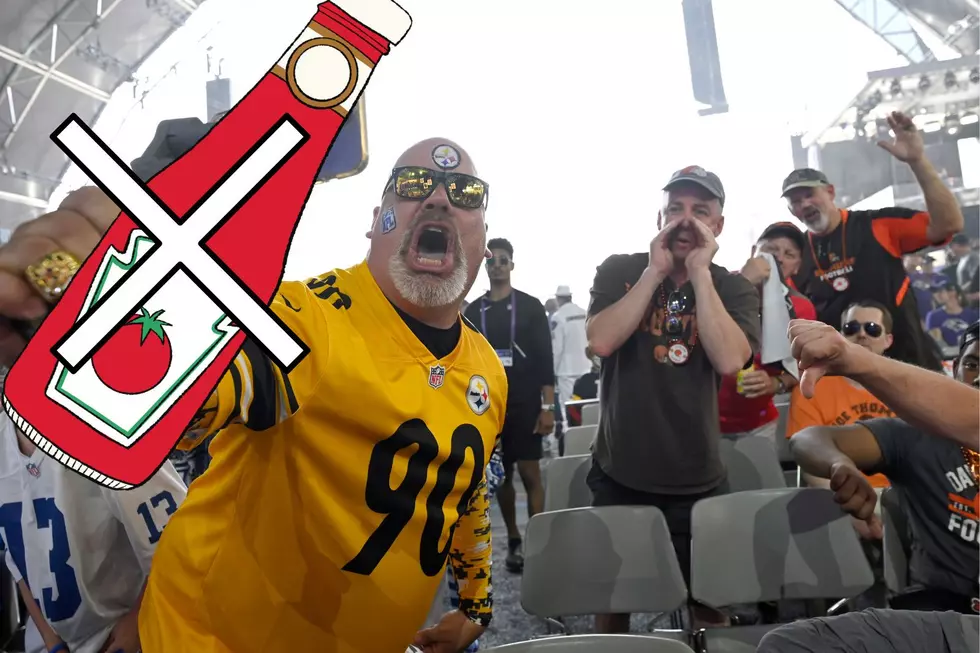 Grand Rapids-based fintech company receives naming rights to Pittsburgh Steelers field
Credit: Canva & Getty Images
Bye Bye Ketchup & Hello Insurance!
West Michigan is taking over...Pittsburgh?!
One of the fastest-growing businesses in West Michigan is adding its name to the sports realm.
Acrisure, a Grand Rapids-based fintech company, has been given the naming rights for the currently named Heinz Field. Heinz Field is the home to the Pittsburgh Steelers.
According to the Pittsburgh Steelers official Twitter page, Heinz Field is officially re-named as the Acrisure Stadium for the next 15 years.
In the official press release, Steelers President Art Rooney II expressed how excited the partnership is for both parties.
"We are excited to partner with Acrisure for the naming rights to our stadium. Acrisure provided us with an opportunity to ensure our stadium continues to be a valuable asset for our fans as well as keeping up with the market value of NFL stadiums. We are very appreciative to partner with Greg Williams and his company, and we look forward to a long, beneficial relationship for years to come."
Greg Williams, who is the co-founder, chairman, and CEO of Acrisure, is also a lifetime Steelers fan! So, this is a monumental occasion for him personally. Willaims said
"the Pittsburgh Steelers are an institution in American sports and a globally recognized brand. Partnering with the Steelers is the opportunity of a lifetime and a tremendous honor. Through Acrisure Stadium, we will increase awareness of the extraordinary advantage Acrisure brings our clients while conveying our strong sense of community. Relatedly, we are eager to invest in the Pittsburgh community and broader region as we chart our course to an unforgettable first season. This relationship truly embodies and aligns two organizations that have high standards and are determined to achieve great things."
Congratulations to Acrisure for this huge opportunity! After all of this, I wonder how Steelers fans feel about the stadium name change.
On Twitter, "KorkedBats" expressed that "this is the worst thing to happen to Heinz Field since Bane." If you do not understand that reference, it is from "The Dark Knight Rises" when Bane, an enemy of Batman, destroys the Heinz stadium.