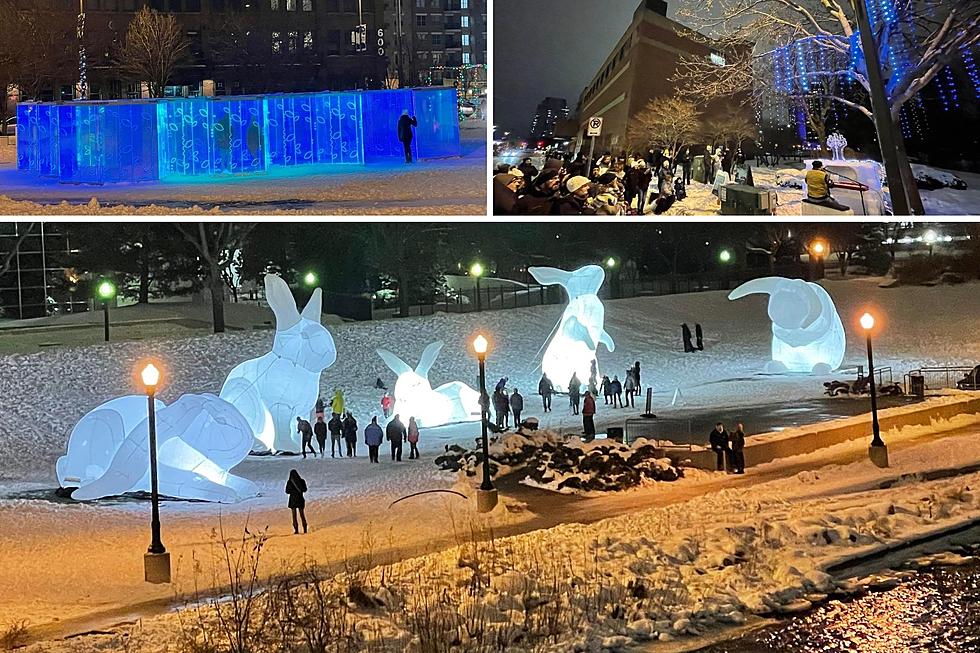 Grand Rapids, You're Missing Out If You Don't Check Out World of Winter
Canva.com / Big Joe Pesh
West Michigan has so much to offer in the spring, summer, and fall.
But because of the cold temps and crazy weather, it seems as if winter gets the short end of the stick in West Michigan.
Thankfully there's something going on right now that everyone can enjoy, and the best part is it's FREE.
What Is World of Winter?
The World of Winter Festival takes advantage of Michigan's cold climate to provide interesting ways for people to experience and enjoy the season. This festival aspires to make Grand Rapids a more active winter city - which makes Grand Rapids a more active year-round city. All programming and activities are FREE, socially-distanced for these pandemic times, and geared for both families and adults. World of Winter is organized by Downtown Grand Rapids Inc., the City of Grand Rapids, and numerous community partners.
There are over 40 unique interactive art installations along with 50+ ice sculptures
Some of my favorite installations that I've seen so far are
Light Maze - located at 555 Monroe
A large light-based art installation brought to you in partnership with Ximenez Group based in Spain. Designed by the German architect Ben Busche, from Brut Deluxe Studio, the light maze was born with the aim of offering an innovative and immersive experience.
Bunnies of Intrude - located at Ah-Nab-Awen Park
A large outdoor art installation brought to you in partnership with Parer Studio, based in Australia.
Submergence - Located at Gillett Bridge
Submergence is a large, immersive, walk-through experience created by SquidSoup, based in the United Kingdom. The installation transforms space into a hybrid environment where virtual and physical worlds coincide. As you enter the piece, you are walking into a space occupied by both real and virtual components, and you can affect both.
You can get more info about World of Winter by visiting their website
And you can check out some of my favorite things from World of Winter below.
World of Winter 2022
I had so much fun with my wife Lindsey checking out some of the amazing displays for World of Winter 2022 which has tons of great events in Grand Rapids now through Sunday, March 6th. Here are some of my favorite pictures I took.
Check Out This Mario-Lovers Dream Offered on Airbnb