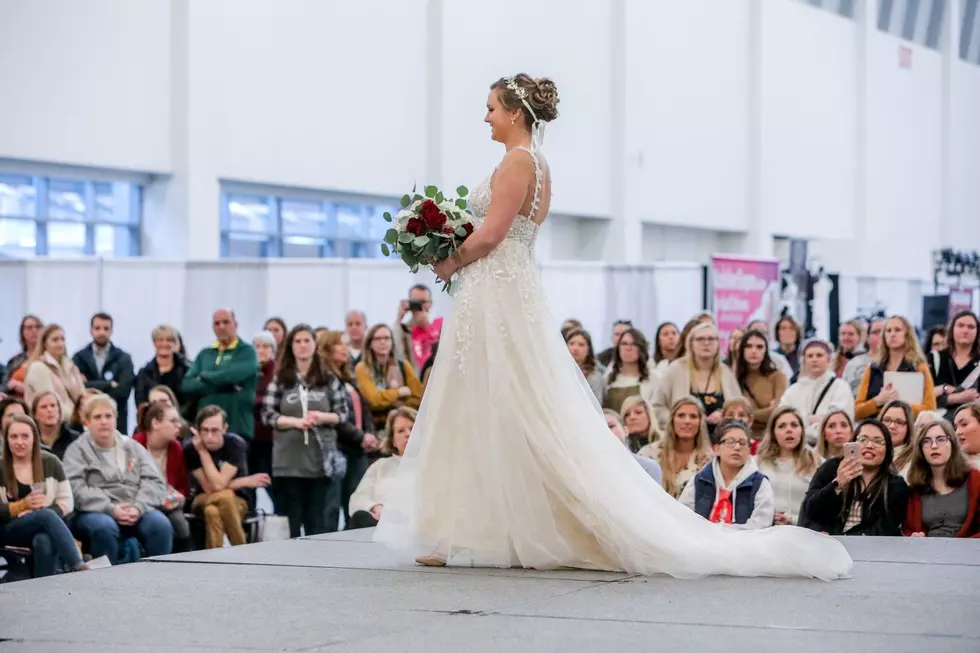 Here Comes The Bride: The Fall Bridal Show Comes To Grand Rapids this Saturday
Fall Bridal Show Of West Michigan
Here comes the bride. All dressed in...
Wait, she does not have her dress...
...or her venue...
....or a caterer or any entertainment...
Thankfully, this weekend, you will have your chance to secure the entire wedding day.
Save the date because the Fall Bridal Show of West Michigan is coming to Grand Rapids this Saturday.
"Meet wedding professionals face-to-face as a way to explore the products and services you want to utilize for your special day!"
The Fall Bridal Show manager, Kaylee Jones, tells everyone know that this is the one-stop shop for everything bride centric.
"You have everything from dresses, to music, to photographers. We have a tent display."
Brides, grooms, bridesmaids, mothers of the bride, and anyone else are all invited to the 18th annual Fall Bridal Show at DeVos Convention Center.
You can grab any of the exhibitor products or services, such as,
wedding gowns and bridesmaid dresses
Menswear and tuxedo rentals
fairytale coach
photography and photo booth
Venues for the wedding rehearsal, bridal shower, wedding ceremony & reception
Rentals for Chair, Linens, Arches, Bars, Chairs, Sashes, Tables
Wedding Planning Services
Honeymoon Travel and Destination Weddings
Hotel Accommodations and Lodging
DJs and other musical entertainment
There will also be a runway fashion show presented by Caela Scott Bridal & Formalwear at 2:00 PM.
At the runway show, there will be door prizes. If you want to pre-register for a chance to win over $5000 in prizes, you can find all the information here.
If you miss this season's bridal show, there will be a Winter Bridal Show of West Michigan.
For more information and to secure your tickets, you can click here.
This West Michigan Home is an Adorable Lighthouse
At first glance, this home on Lake Michigan looks like a lighthouse (or maybe even a gingerbread house) but it's actually a single-family home that was indeed designed to resemble a lighthouse.
Be sure to check out the pics of the Crow's Nest and the spiral staircase that leads up to it.
Among lots of amenities, it comes with a private beach and 200 feet spectacular Lake Michigan frontage. Can you imagine the sunsets?