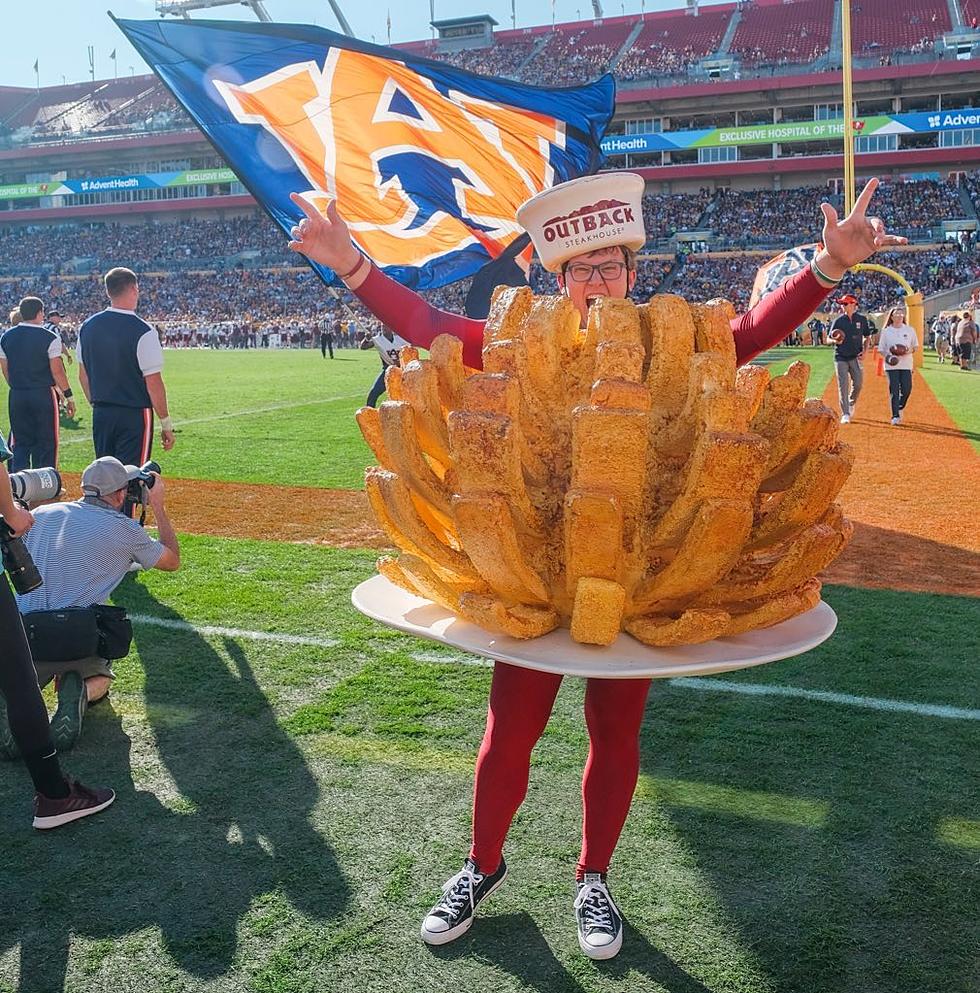 Hudsonville Man Fulfills Bloomin' Onion Dream at Outback Bowl
Outback Steakhouse via Twitter
A dude from Hudsonville has achieved his dream: being a giant appetizer at at the Outback Bowl.
Outback shared a photo of Sievers on the sidelines at Wednesday's game at Raymond James Stadium in Tampa.

Minnesota ended up defeating Auburn 31-24 at the Outback Bowl.
I think we can all agree though, the real winner here is the man who got to don the giant golden petals, Jake Sievers.