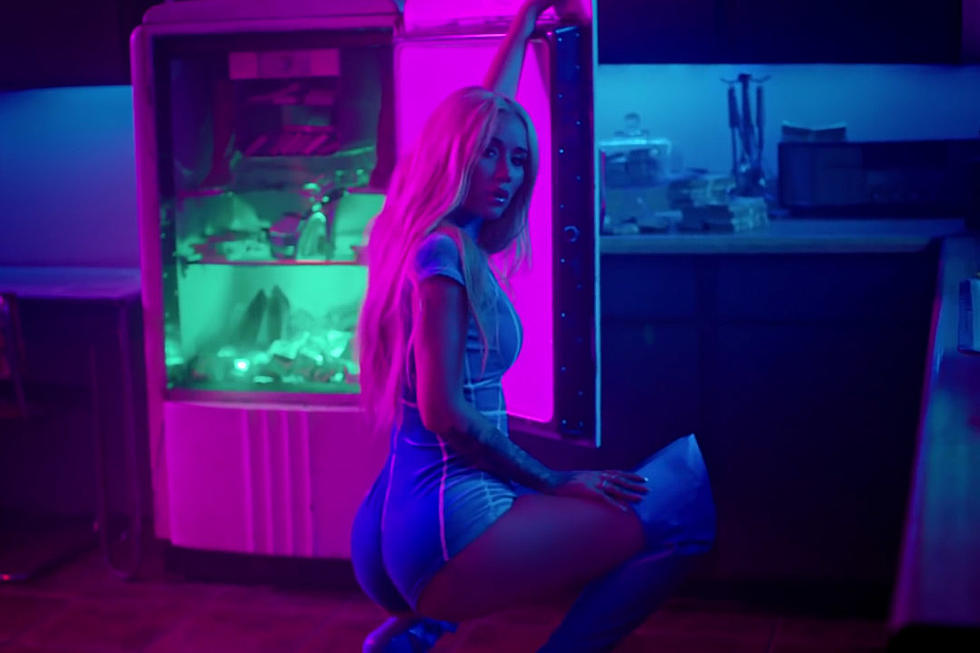 Iggy Azalea Shows Off Her Twerking Skills in "Kream" Video Featuring Tyga
Iggy Azalea via YouTube
Iggy Azalea's new Survive the Summer EP may have been pushed back, but she's pushing forward with the rollout of the forthcoming project. After debuting the singles "Kream" featuring Tyga, and "Tokyo Snow Trip," on Friday (July 6), she delivers the video for the former banger as well.
The visual is an official twerk fest with Iggy and a band of dancers shaking their scantly-clad derrières throughout the running time. "Uh, open up the safe, bitches got a lot to say/Pussy in your face that, I'll put you in your place (boom)," she raps over the GT, Wallis Lane and Ronny J-produced track. "Seven letters on the plate, fuck you in the brain (bitch)/I got cars, I got bags, I got real estate/Foreplay, I ain't come to play/I got big fish money, he gon' bite the bait."
Tyga enjoys the provocative show and later lays side-by-side with the Aussie MC as he drops his bars. "Ass rules everything around me/Deep in that pussy, ya I'm drowning/A shark in a water, how you found me?/Best get from 'round me (I'ma dog)/I go hunting like a bounty (woof)," he spits.
In related news, Iggy shared the seductive artwork for the new EP last week. The offering is now set to drop on Aug. 3., and will feature six tracks including the aforementioned singles.
Watch Iggy Azalea's steamy new "Kream" video featuring Tyga below.
Here Are the Best Projects Released From 104 Past and Present XXL Freshmen