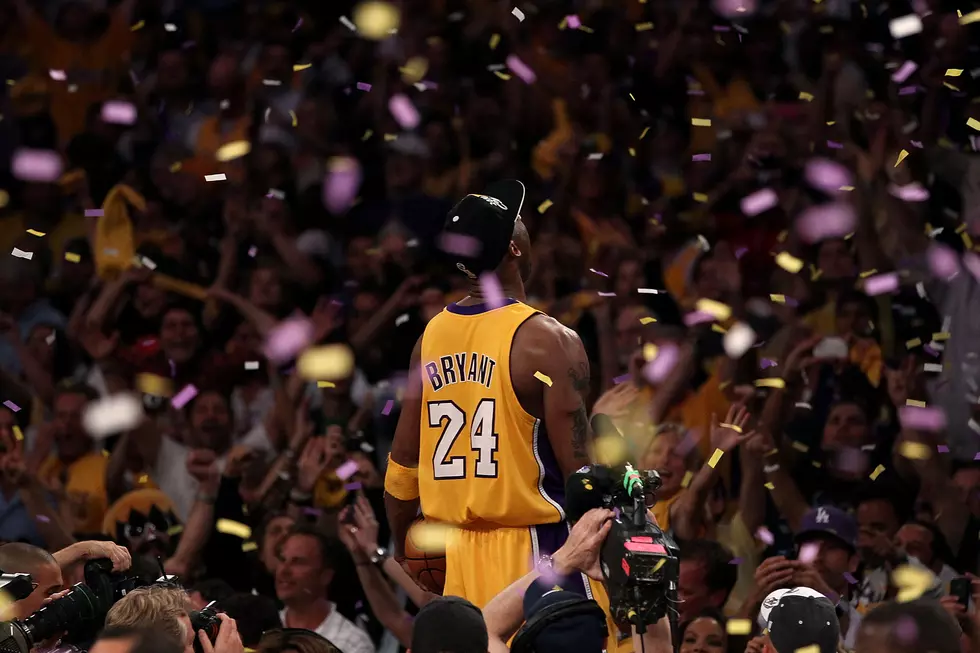 It's Kobe Bryant Day! Here's How Michigan Families Paid Their Respects
Getty Images
Happy Kobe Bryant Day! Black Mamba Day! Mamba Day!
The day was commemorated on August 24 in 2020 in Los Angeles and Orange County. However, many fans worldwide celebrate the legacy of Kobe on this day.
Here are some ways that Michigan remembers The Black Mamba.
In 2020, the Varnum Building in Downtown Grand Rapids changed the color of the building lights to purple and gold to celebrate and honor Kobe's legendary career with the L.A. Lakers.
Besides the color change, there was a billboard for Kobe put up on I-96 in Grand Rapids, with one simple word that encompasses his legacy.
Legend.
Michigan coach and former NBA player Juwan Howard also pay tribute to the late basketball legend and philanthropist with clock violations.
The clock violations were similar to the violations that NBA teams did after his death.
Besides big tributes, West Michigan families also mourn the death of Kobe, his daughter, Gianna, and the 13 people who lost their lives in the helicopter crash.
The Reid family told News Channel 3 that as they were watching the news reports, they changed into clothes that honored Kobe.
A tribute of pictures, shoes, and other paraphernalia was set up in the corner of their family room as well.
The Reid family has so much love for Kobe that when they explained how much they loved the Black Mamba, they showed their puppy whose name is...Kobe.
Do you remember when The Detroit Pistons won against The Lakers in the 2004 NBA Finals?
The Lakers had a home-court advantage, however, the Pistons won the series in five games.
Final Mid-Michigan High School Boys Basketball Top 10—3/28/22
Here's a look at the final list of top 10 teams in the Lansing area in boys basketball.