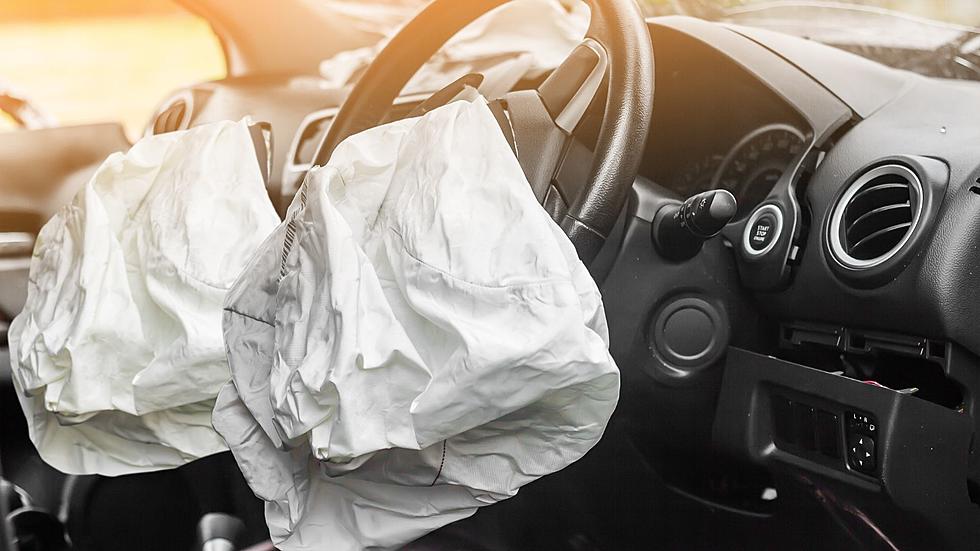 Deadly Airbag Recall Could Affect Millions Of Michigan Drivers
Canva
Yes, recall items extend beyond food items, in fact just about any item that is purchased can be subject to a recall from the overseeing government agency. Beauty products, food, clothing, and more can all be recalled, granting a full refund if returned to the store or simply just thrown away. Unfortunately, this can occur with vehicles as well which can become very expensive or even life-risking if not handled correctly.
We have seen different cars have a recall placed on a number of things such as something being faulty within the engine, the brakes, or transmission but also something as simple as the fuel pump, the tires, or seatbelts. One of the scariest vehicle recalls is upon us, and if you aren't aware and careful it may cost you your life.
The National Highway Traffic Safety Administration(NHTSA) is the main government agency that's in charge of checking and double-checking the work of automotive manufacturers. There is a proposed recall for over 52 million airbags within the United States. The recall stretches across 12 different brands with airbags that were produced up until 2018.
The NHTSA was made privy to airbags that may rupture when the inflator is engaged. This is of concern as this will cause shrapnel to fly around the passenger cabin and could cause further injury. There has unfortunately already been one person who lost their life and 7 others have been injured.
The faulty airbags were manufactured by ARC Automotive Inc. and Delphi Automotive Systems. ARC is refuting the claims stating a "lack of sufficient evidence" and that these ruptures are "occasional or isolated failures that are an inevitable part of any volume manufacturing process".
The 12 car manufacturers that were affected are:
BMW of North America, LLC
FCA US LLC
Ford Motor Company
General Motors LLC
Hyundai Motor America, Inc.
Kia America, Inc.
Maserati North America, Inc.
Mercedes-Benz USA LLC
Porsche Cars North America, Inc.
Tesla Inc.
Toyota Motor North America, Inc.
Volkswagen Group of America, Inc.
If you have any vehicles from the above car dealers/manufacturers in the years between 2000 and 2019 then you should have your eyes and ears open on October 5th as the NHTSA is holding a public meeting about the proposed recall. You may need to trade your car in for a new one or something of the sort depending on what occurs.
10 Safest Vehicle Manufactures According to AI
Looking at vehicle manufactures not specific vehicles, here is what AI believes to be the safest.