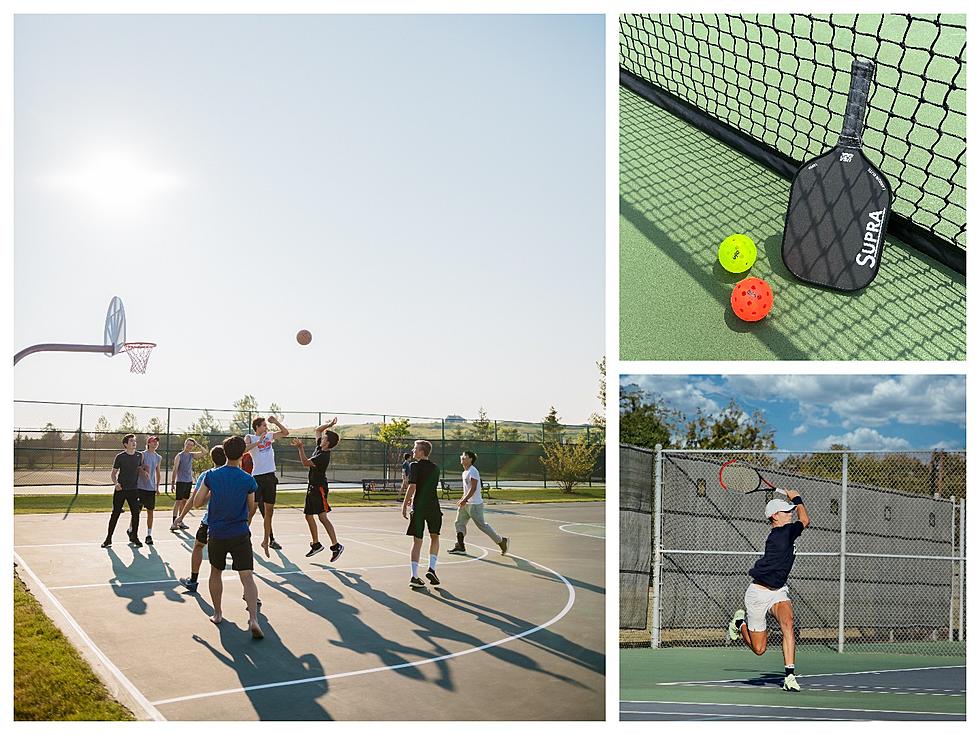 Grand Rapids Park Gets New Pickleball, Tennis, Basketball Courts
Stephen Abraham/ Braden Egli/ Laura Haskins via Unsplash
Some major upgrades have come to a Grand Rapids park!
We've seen a lot of cool upgrades and renovations at Grand Rapids-area parks thanks to a voter-approved millage. The millage allows continued investment in City parks. It will provide approximately $5 million each year for repair, maintenance, and new improvements to parks, pools, and playgrounds.
The latest park to get a makeover? Cherry Park!
Cherry Park is located at 725 Cherry St. SE.
Back in 2015 renovations to Cherry Park included adding a Splash pad, community event space, restroom renovations, bike racks, seating, and site amenities.
Now its got sport courts!
A new pickleball court, tennis court, and basketball court have been installed at Cherry Park.
The East Hills Council of Neighbors will be celebrating with a grand opening event open to the public Thursday, September 14, 2023 at 6:00p.m.
Here's the schedule:
6:00p.m. – Guests arrive
6:30p.m. – Ceremony begins
6:40p.m. – Ribbon Cutting
6:45p.m. – Enjoy the new courts, hot dogs, yard games and music!
8:00p.m. – Conclusion
Outdoor Games, Gear, and Equipment You Can Rent for FREE From Grand Rapids Gear Library
Grand Rapid Parks and Recreation
recently added skateboards to the
Thrive Outside
Gear Library. Did you know about all the cool stuff you can rent for free? Just about anything you'd need for a camping trip you'll find in the Gear Library at Roosevelt Park Gym, plus team sports equipment, clothing, picnic supplies, even gear for cold weather activities too! The Gear Library is located at the gym at Roosevelt Park at 739 Van Raalte Dr. SW in Grand Rapids. The library is open on Wednesdays, Thursdays and Fridays from 2:00 pm to 7:00 pm.