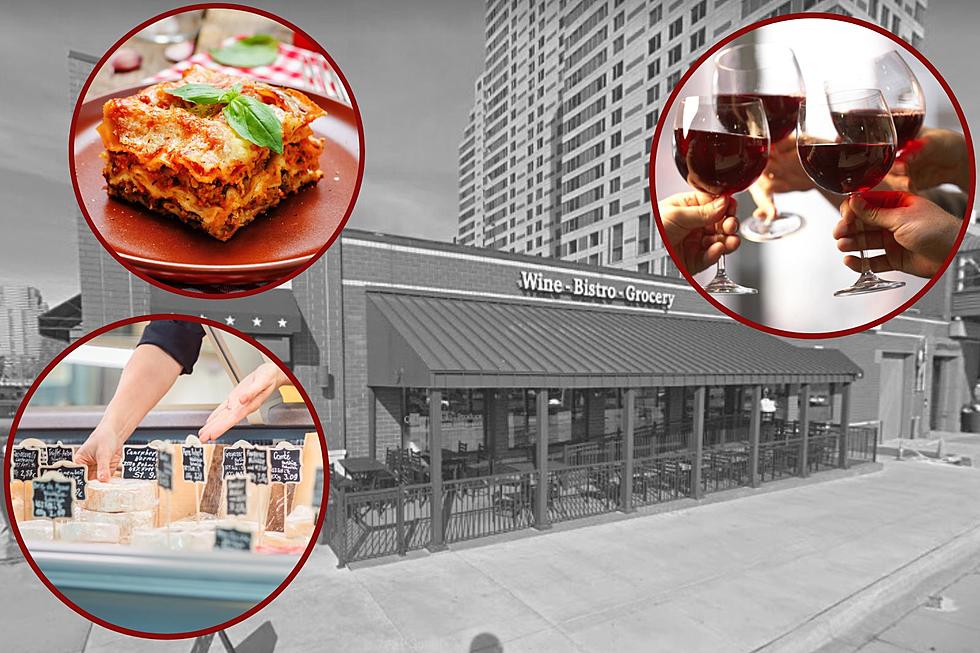 100+ Year Old Grand Rapids Italian Market Gets New Life as Restaurant, Wine Bar
Google/ Canva Pro/ Getty Stock
It's back! A market that served the Grand Rapids area for more than a century is reopening with a new dining concept.
A new version of Russo's Italian Market is opening up soon!
History of Russo's Markets in Grand Rapids
Giovanni B. Russo arrived in Grand Rapids from Sicily in 1902. He bought his first small store in East Grand Rapids in 1905. A few years later, Russo purchased a building on S. Division in Grand Rapids, where G.B Russo & Son survived throughout The Great Depression, natural disasters, and even riots.
In 1976, Russo's moved to 2770 29th St. SE.
The family also operated John Russo's Wine Warehouse & Deli in the Towne & Country Plaza at 4301 Kalamazoo Ave. SE for a period of time.
Russo's returned to downtown Grand Rapids in 2017, opening a second location on Fulton Street. After less they a year, they closed that store. 
The last remaining Russo's Market, the 29th St. location, shuttered in 2019.  A retail store called Mega Bev has since opened at that location.
Russo's Italian Market and Wine Bar to Open at Tanger Outlets
At the beginning of 2023, Russo's announced via their Carrettino Italian Market & Wine Facebook page that the market would be reopening soon... we now know where that will be!
Russo's Italian Market & Wine Bar is set to open at Tanger Outlets at 350 84th St. SW in Byron Center in late spring of 2023.
The new eatery will have a full-service restaurant, deli, wine bar, specialty food and wine market, and more!
According to a release, John Russo has passed the CEO torch to fifth generation family member, Greg Russo, who with his siblings, Gina, Mike and Dominic "will carry on the tradition of quality products and services".
Russo's Italian Market and Wine bar will feature sustainably grown and artisan produced Italian and Mediterranean foods and wines, carefully curated by the Russo family. 
Follow them on Facebook for updates!
LOOK: 35+ New West Michigan Bars and Restaurants to Check Out
West Michigan is a great place for foodies!
More than 35
new restaurants and bars
, including Mexican restaurants, seafood restaurants, pizza joints, cocktail lounges, and more have opened up in West Michigan in the past year.
How many have you been to?
10 Of Michigan's Oldest Restaurants