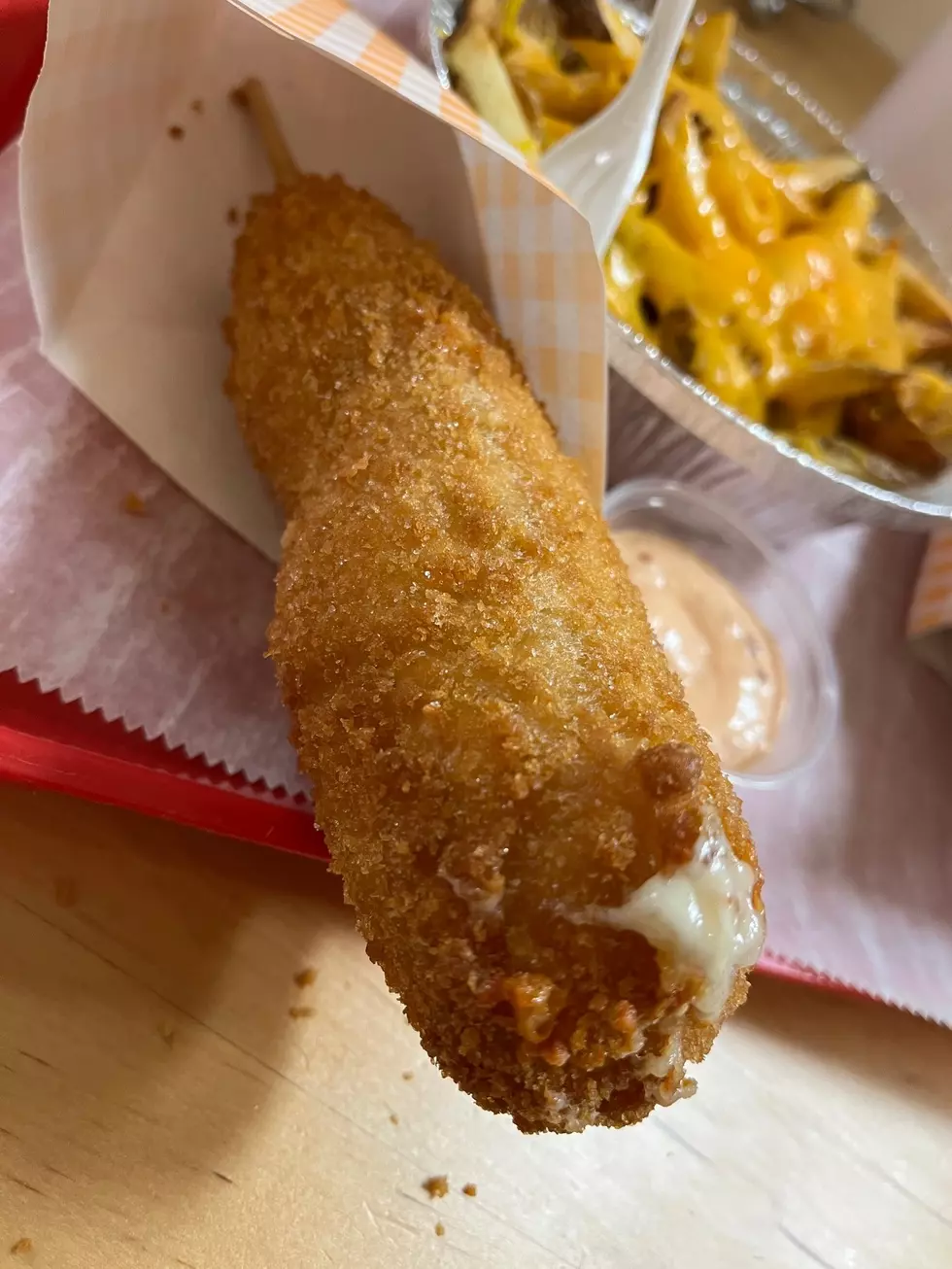 5 Grand Rapids Restaurants That Deserve Their Own Food Network Special
Laura Hardy / TSM
It's officially Restaurant Week here in Grand Rapids. Now through Monday November 14th, you can find special deals on places to eat here in Grand Rapids in celebration of the amazing food scene we have.
Of course, if you haven't already grabbed your digital pass to participate, You can get details here. But, the restaurants listed don't even show the peak of the iceberg when it comes to great cuisine here in West Michigan.
While the Food Network has visited Grand Rapids in the past, highlighting local haunts like the Choo Choo Grille, there are so many places worthy of their cameras. Here are some of my favorites that deserve a spotlight immediately:
1. Basalt
There are tons of places to get breakfast in Grand Rapids, but none of them are as unique and flavorful as Basalt. Offering Tex-Mex style breakfast tacos as well as some sandwiches and other entrees that are to die for, you can't miss this Wealthy Street staple
What you should try: The Heights, it's hands down the best breakfast sandwich I've ever had.
2. One Stop Coney Shop
From arguably the greatest page to follow in Grand Rapids to an amazing bite, there's nothing you can't love about One Stop Coney Shop. Their ever changing menu is frequently updated on this giant sheet of paper, telling you whatever is on special is FRESH!
What you should try: Everything, but honestly I'm obsessed with their take on the popular Korean Corndogs.
3. Black Napkin Take-Out
Yes, you can't technically eat inside of this new Grand Rapids restaurant, but I swear it's worth parking your car outside and embarrassing yourself publicly just to taste the best burger in the city.
And no, it's not a pretty burger. But good burgers shouldn't be.
What you should try: The College Dropout - The tomato jam is to die for, and if you make it a double, it can be a whole meal.
4. Uncle Cheetah's Soup Shop
Let's be honest, half of the year is pretty cold and awful, so comfort foods are important to survive the winter months. That's why a unique craft soup is best for your soul. Skip the Campbells, and add one of their amazing grilled cheeses.
What you should try: There isn't a bad soup on their menu, but the stuffed pepper soup speaks to my soul. Their house root beer is great, too.
5. Irie Kitchen
The definition of soul food comes from this Jamaican inspired kitchen. They won't give you a big warm greeting when you walk in, but you'll be guaranteed to have an amazing meal when you leave that makes you feel like family.
What you should try: When they have them on special, the lamp chop pops are life changing. Add one of their unique lemonades and cornbread, and you'll be happy dancing in your seat.
Here are 16 West Michigan Restaurants that have made it onto your TV screen
West Michigan has a great foodie scene! Through the years, national TV shows like Food Paradise, Cheap Eats, and Diners, Drive Ins, and Dives have shot at West Michigan restaurants.
How many have you visited? Which local restaurants do you think SHOULD be featured on national TV?