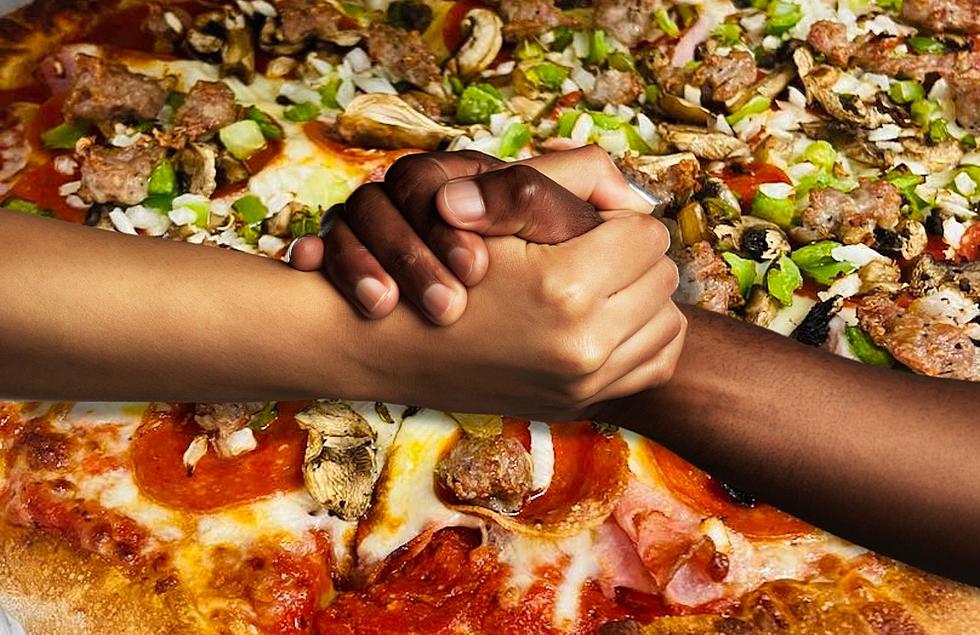 Franca's Pizzeria Celebrates Anniversary with Heartwarming Pizza Donation to Dégagé Ministries
Franca's / Canva
Franca's Pizzeria, a beloved local establishment, recently celebrated its one-year anniversary with a heartwarming act of kindness.
To mark this special milestone, the pizzeria decided to give back to the community by donating 200 pizzas to Dégagé Ministries, a local organization that provides support and resources to individuals experiencing homelessness.
The act of generosity exemplifies the spirit of community and compassion that Franca's Pizzeria has become known for over the past year. The pizzeria announced last week that it plans to donate 200 pizzas to Dégagé Ministries this Tuesday, May 23.
But that's not all they plan to do-
They are also going to donate more pizzas if you order a pizza this week. They say they're going to determine the number of pizzas for next year's anniversary donation based on the number of pizzas they sell on our anniversary day, Tuesday May 23rd, and on Wednesday May 24th this year.
The act of donating 200 pizzas will not only provide a nourishing and tasty meal to those in need, but will also serve as a reminder of the power of small gestures of kindness. Franca's Pizzeria's commitment to giving back to others in West Michigan will hopefully continue to inspire others in our community, by encouraging them to find ways to contribute and make a positive change.
As the pizzeria reflects on its successful first year of operation, they are doing so with gratitude for the support they have received, and a renewed commitment to making a difference in the lives of their customers and the community at large.
Ranking These 6 Michigan Pizza Spots Based On Slice Sizes
Pizza Places In Michigan With Large Pizza Slices