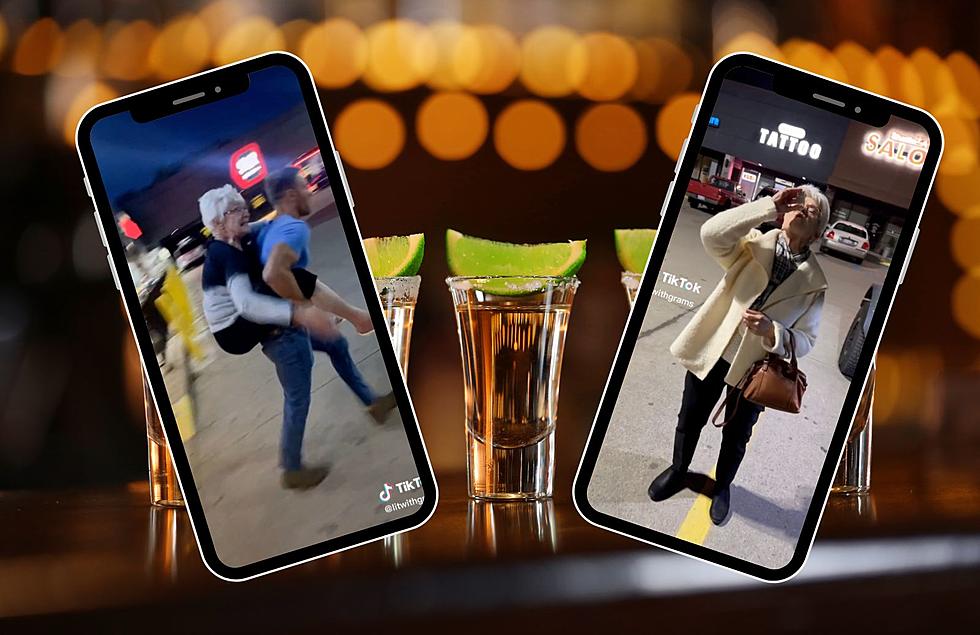 Have You Met Michigan's Drunkest Grandma?
litwithgrams on tiktok / canva
They always say you should mature as you age, but what fun is that? Having a good time is for anyone from 1-100, and one Michigan grandma has taken to social media to prove that you can have a great time at any age.
If you haven't found @litwithgrams on your TikTok for you page yet, you're really missing out on one of the brightest spots of the "clock app" as it's lovingly referred to.
TikTok's self-proclaimed Grandma frequently goes on adventures with her family, getting as wild (and drunk) as anyone could. If you didn't know better, you'd genuinely think she's a 21-year-old stuck in an 80-year-old's body.
She recently hit a mega-viral streak when she went to a Detroit Tigers game at Comerica Park last weekend and got white girl wasted, while having a blast.
By the end of the video (and we can assume the end of the game) she's exclaiming to the camera "is anyone as drunk as I am?!", and if we aren't, we sure wish we were because she makes it look way too fun. In other videos, she's been spotted getting a piggyback ride out of a restaurant
taking airplane bottle sized shots in parking lots to pregame
and even causing general chaos for her friends and family, who are just along for this woman's hilarious, drunken ride.
So, if you find yourself feeling like you're "too old" to party like you used to, just channel your inner @litwithgrams and live your best life. Sure, make sure you're responsible and have a safe ride home.
Michigan Celebrities First Jobs
Before they became famous they had regular jobs just like us.