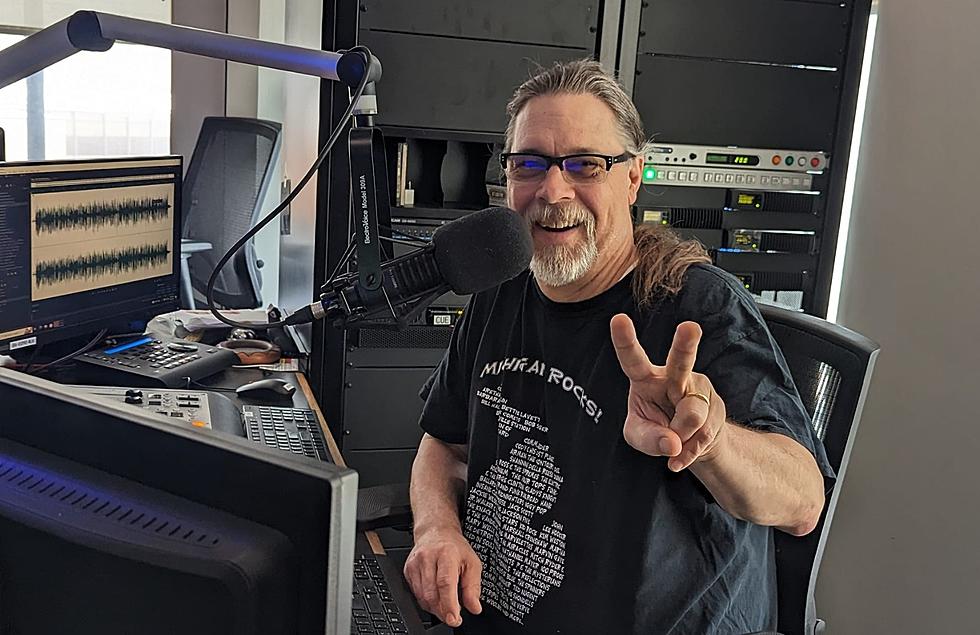 What Happened To Grand Rapids Radio's Rob Brandt At WLAV?
Credit: Rob Brandt Via Facebook
A well-known and beloved voice to many in Grand Rapids and West Michigan has gone silent after their final show on Classic Rock 97-WLAV
For 29 years Rob Brandt was a part of Classic Rock 97-WLAV. That impressive run came to an end on Friday, May 19th after he signed off from his final show.
What Happened To Grand Rapids Radio's Rob Brandt At WLAV?
On Thursday, May 18th Rob made a post on his Facebook page giving his friends and fans a heads-up that he would no longer be on LAV.
Why Did Rob Brandt Retire From 97 LAV?
After his last show on Friday, May 19th Rob shared the following message on Facebook explaining why he decided to hang up his headphones after 29 years.
I've only worked in radio for 19 years but had the pleasure of 7 of them being in the same building with Rob Brandt when I went by Flounder and did mornings on Thunder 94.5.
Rob is one of the nicest people I ever worked with in my career. His music knowledge is incredible and his talent makes everyone around him better.
I wasn't the only one bummed to hear about Rob retiring from 97-LAV.
West Michigan Reacts To Rob Brandt Retiring From 97-LAV
From listeners to fellow West Michigan media personalities everyone had something to say.
WLAV Posted A Salute To Rob Brandt
Friday morning on the WLAV Facebook page a salute to Rob Brandt was posted
A salute to the long-haired legend! It is Rob Brandt's final day on the LAV airwaves after 29 years. If you have any special memories or photos (appropriate ones) please share in the comments below. Rob has been nothing but class over the years. Happy retirement to one of the best people to ever get behind a mic
The page was flooded with friends, former co-workers, and listeners sharing fond memories of Rob Brandt.
Kim Hauff - Our summer Rock N Bowl team. Fun times.
I don't know what's next for Rob, but I hope like many in West Michigan that we hear his voice on the radio sometime soon.
ABC's of Grand Rapids
Here is an interesting, alphabetical look at the people and places that played a part in Grand Rapids history.
20 Must-See Michigan Buildings
Michigan is home to some of the most talented architects in the country. From residential to commercial projects, these architects have left their mark on the state with their unique designs and innovative ideas.
25 Things Michigan Is Known And Famous For
Michigan is known as the Motor City and is home to Motown. But that just scratches the surface of what the Mitten state is known and famous for.