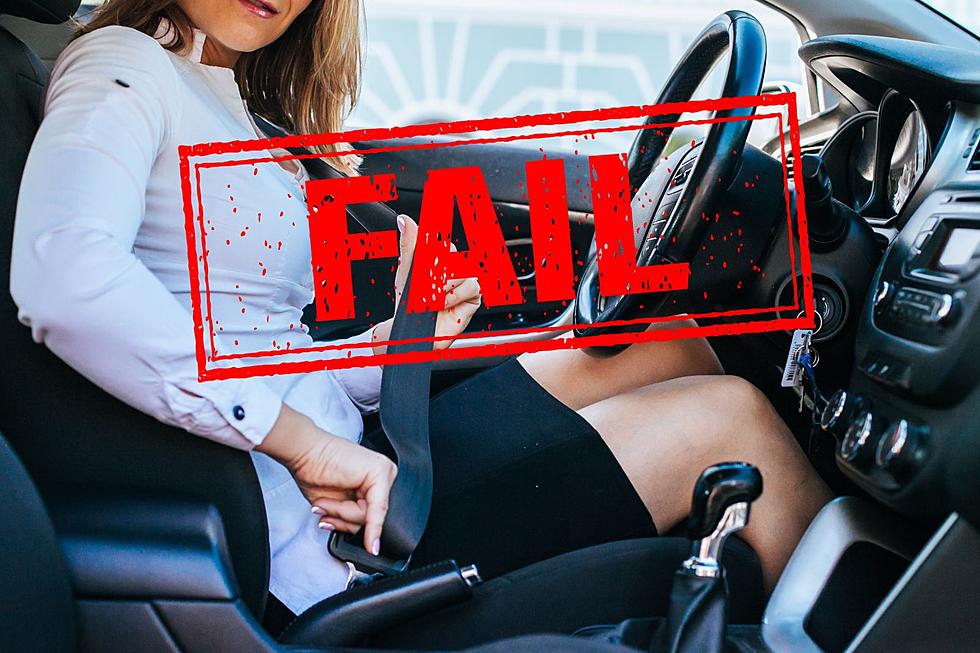 Buckle UP! Which Michigan County Ranks Worst For Seat Belt Usage?
Canva
Michigan, do better.
Overall, seat belt usage in The Mitten has reached a low not seen in nearly 20 years according to a new study from Michigan State University and the Michigan Office of Highway Safety Planning (OHSP).
So, just how bad is it?
Well, just over the past year Michigan has seen a .5% decrease in seat belt usage. A number which may seem small but it has very real and very big repercussions. Among the stats Katie Bower, director of the OHSP, shared in a public press release:
Every 1% increase in seat belt use means an estimated 10 fewer traffic deaths and 100 fewer serious injuries. Michigan had 1,123 fatalities in 2022.
Click It or Ticket
Despite several annual campaigns designed to encourage Michiganders to wear their seat belts or pay the price--literally-- there's still a large percentage of residents who simply aren't complying.
In 2023 Michigan's seat belt use rate was 92.4%, a decrease of 0.5 percent from the 92.9% recorded in 2022. But where are the worst offenders? According to authorities,
The counties with the lowest belt use rates were generally rural counties in northern Michigan.
And The Winner Is...
Overall, the Michigan county with the worst record for complying with seat belt usage is: Keweenaw County!  Coming in at a dismal 75% usage, folks in the Keweenaw Peninsula have the worst average for seat belt use in both 2022 and 2023.
Considering it's the northern most point in the state, God only knows what goes on up there. The Upper Peninsula is essentially No Man's Land/B.F.E./whatever you want to call it. Meaning, you're only in trouble if you get caught.
I mean, have you read Karen Dione's best-selling thriller novel The Marsh King's Daughter or seen the new movie adaptation starring Daisy Ridley? Dione makes the Upper Peninsula the setting for her survival thrillers for a reason!
And The Rest?
Most of us trolls down here below The Bridge deserve a gold star for wearing our seat belts. Except for Calhoun County. 89.5%?! We can do better. Here's how other counties in the state are performing:
Kalamazoo County: 91.9%
Allegan County: 91.2%
Kent County: 88.7%
Wayne County: 84.2%
Jackson County: 91%
Don't Call Yourself A Yooper Unless You've Been To These Michigan Upper Peninsula Places
It can almost be looked at as a different state entirely, while encompassing everything beautiful about Michigan. There are some spots that are truly breathtaking, and if you've never planned a trip to the upper peninsula, make sure you're comfortable with long drives.
Top 7 small towns in Michigan with best historic districts
Gallery Credit: Google street view