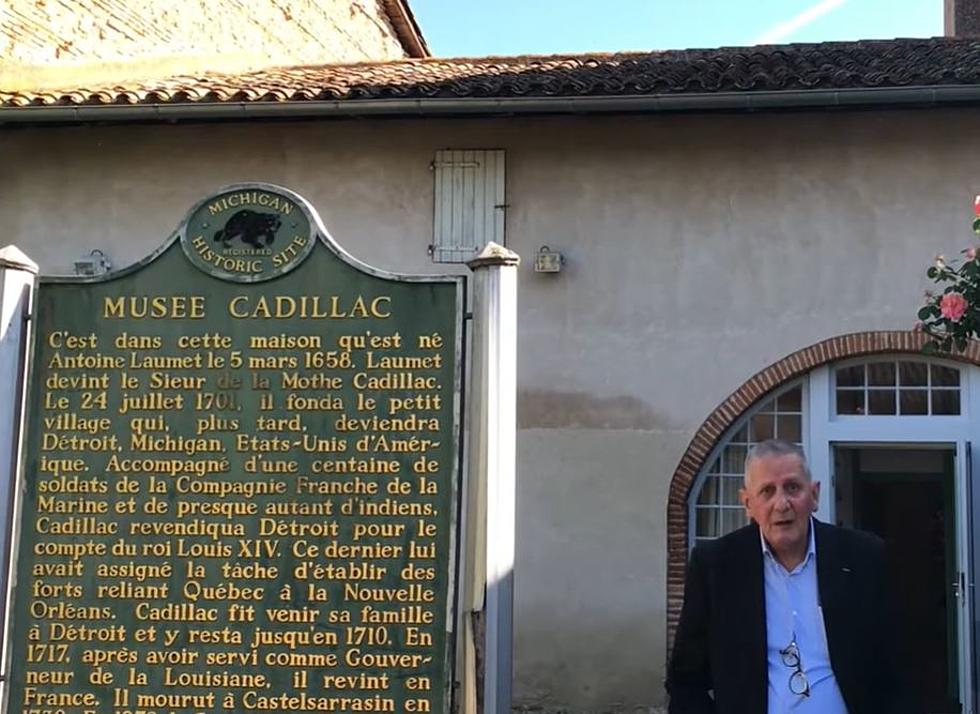 There's Only One Michigan Historical Marker Outside The U.S. In France
CADILL'ROCK by Xav YouTube
We've discussed in length how there are actually numerous amounts of Michigan Historical Markers located outside the state of of Michigan. But I recently found out that there is actually one Michigan Historical Marker not even located in the United States, and it resides in France...but why? As expected, it has to do with Detroit's Founder Antoine Laumet de la Mothe Cadillac, as the marker indicates:
Antoine Laumet was born in this house on March 5, 1658. Laumet became le Sieur de la Mothe Cadillac. On July 24, 1701, he founded the settlement that became Detroit, Michigan, United States of America. Accompanied by one hundred troops of the Compagnie Franche de la Marine and nearly as many Indians, Cadillac claimed Detroit in the name of King Louis XIV, who had directed him to establish forts connecting Quebec and New Orleans.
Coming To America
Cadillac brought his family to Detroit and remained there until 1710. In 1717, after serving as governor of Louisiana, he returned to France. He died in Castelsarrasin in 1730. In 1972 the Detroit Historical Commission and Society gave the village of St. Nicolas-de-la-Grave twenty thousand dollars to purchase and help restore this house for use as a museum.
Part of One of Michigan's Most Creepy Urban Legends
It's said that Cadillac lost his entire fortune shortly after spotting and chasing around The Nain Rouge, trying to "shoo" it away. The first of many victims of this harbinger of doom.
Check out all of the historical markers outside of the state below:
All The Michigan Historical markers Outside of Michigan
Michigan has more than 1,700 historical markers throughout the state, but it also has 7 historical markers found outside of the state.