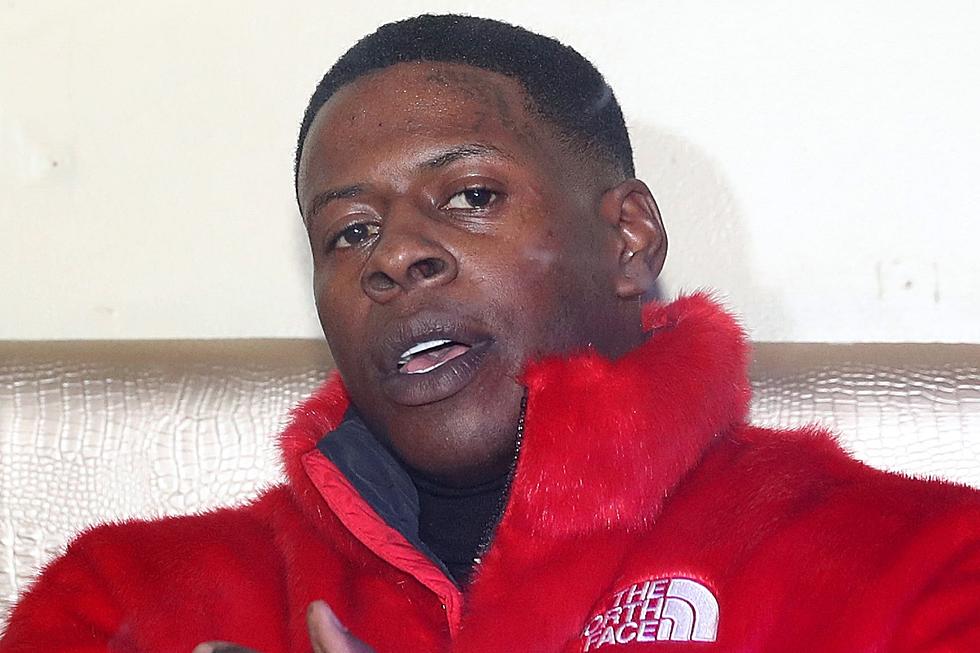 Blac Youngsta Reacts to the Murder of His Brother
Johnny Nunez/Getty Images
Blac Youngsta is mourning the death of his brother who was reportedly shot and killed in Memphis, Tenn. last week.
Blac Youngsta Reacts to His Brother's Murder
On Sunday (Aug. 20), Blac Youngsta addressed the recent passing of his brother via posts on social media.
"I love U baby brother rest up," the Memphis rapper wrote on his Instagram Story along with broken heart emojis. "I'm gon make the world pay. I swear to God. Nobody safe. Standing over everything. [Middle finger emoji] everybody #4Life."
"Gone make sure they feel me. I promise," he added in a follow-up post. "Life will never be the same. But God got me. I'm the strongest man in the world."
Blac Youngsta's Brother Shot and Killed
News began circulating on Aug. 18 that Blac Youngsta's brother had been killed in a shooting in Memphis. Local Memphis news outlet Fox 13 News reported on an incident that appears to match the description of the shooting. According to their report, the incident took place around 9:30 a.m. near a B.P. gas station on South Parkway East. Officers arrived on the scene and discovered a man suffering from a gunshot wound. He was pronounced dead on the scene.
XXL has reached out to the Memphis Police Department for comment.
See Blac Youngsgta reacting to his brother's murder below.
Read Blac Youngsta's Posts Addressing the Death of His Brother
See Hip-Hop Artists We Lost in 2022
Rest in power to these beloved artists.