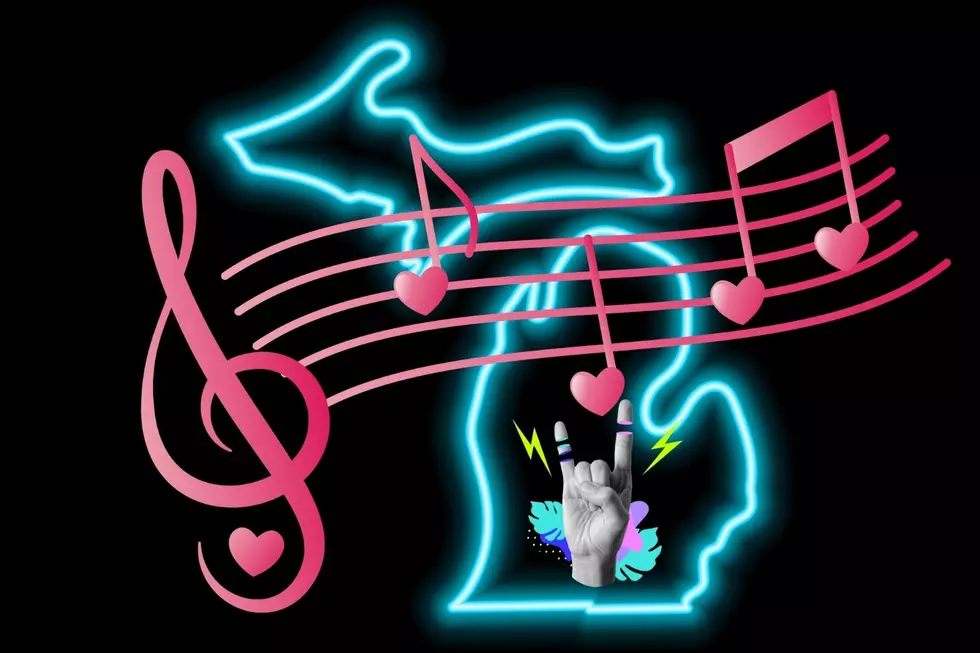 Which Michigan Towns Deserve Their Own Songs?
Credit: Canva
Michigan may not be as relevant in pop culture as California or New York, but our Great Lakes state has surely had its share of mentions in popular music.
For example, you can't listen to Journey's 'Don't Stop Believin' without hearing everyone in the room sing 'South Detroit!' during that first verse. Us Michiganders know that there is no such place as 'South Detroit.' In fact, Detroit has been mentioned in hit songs multiple times over the years. From Kiss's 'Detroit Rock City,' to Eminem's '8 Mile.' Saginaw and Kalamazoo have also gotten their share of musical mentions over the years. Like Lefty Frizzell's cleverly-titled tune 'Saginaw, Michigan.'
What is Missing?
But Michigan is more than a few chosen cities surrounded by lakes. So, what are songwriters missing when it comes to writing about the mitten?
For example, hasn't Southeast Michigan's premier concert venue, Pine Knob, been around long enough for it to be written and sung about? After all, its stage has been graced by countless musicians, both current and passed, since the early 1970s. One would think that every musician who has played there would have a story. Whether or not that story could, or should, be put to music, could be an entirely different story.
What about some of the smaller, lesser known, towns with interesting names? How has no one written something about the little town of Paradise in the Upper Peninsula? Maybe that's the real 'Paradise City' that Guns N' Roses were singing about.
There Are More Than 5 Great Lakes in Michigan
People write about the Great Lakes but there is little, if any, mention of the 62,798 inland lakes. As a person who was born and raised on one of those inland lakes, I believe there are countless unwritten songs out there just talking about Michigan lake life in general. Kid Rock can't be the only one singing about that.
If you are a songwriter who is currently experiencing writer's block, I hope this article has sparked some ideas for you! Because everyone loves hearing music about their hometowns and the experiences they have had there.
We have all heard songs about the Great Lakes, but with 62,000+ other lakes to consider, not only are we missing the lakes, in my opinion, we are missing the boat.
Old Michigan Musicians: 1865-1952
42 Biggest Celebrities From Michigan