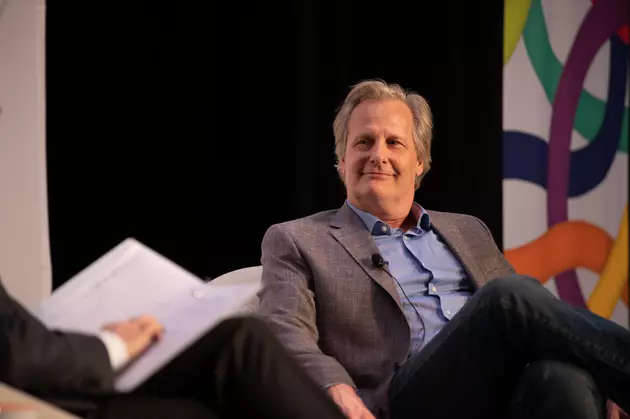 Jeff Daniels Suggests What Dems Need To Do To Win Michigan In 2020 [Video]
Getty Images for Montclair Film
Appearing on the Late Show Live with Stephen Colbert, the Michigan actor expresses Michigan's political frustrations pretty accurately.
I know that last thing we need is another political opinion from a celebrity, but I like Jeff Daniels and he knows his home state well, and this take is spot on.
Daniels, who hails from Chelsea, and is currently starring on Broadway in 'To Kill A Mockingbird' told Colbert Democrats failed to talk to the disgruntled Michigan voter in 2016, and they better change that if they hope to send the state back from Trump in 2020.
After eschewing any run for President on his own, ('I don't know anything!', the actor exclaimed) Daniels then said whoever the Democratic nominee is, they'll have to talk to the thousands of Michiganders who lost their manufacturing jobs.
'All they did was work their ass off, only to have GM...send it to Mexico or send it to China...You go to talk to those people, because they got screwed...They don't know who to believe...(Clinton) lost Michigan by 11,000 votes, she didn't talk to them.'